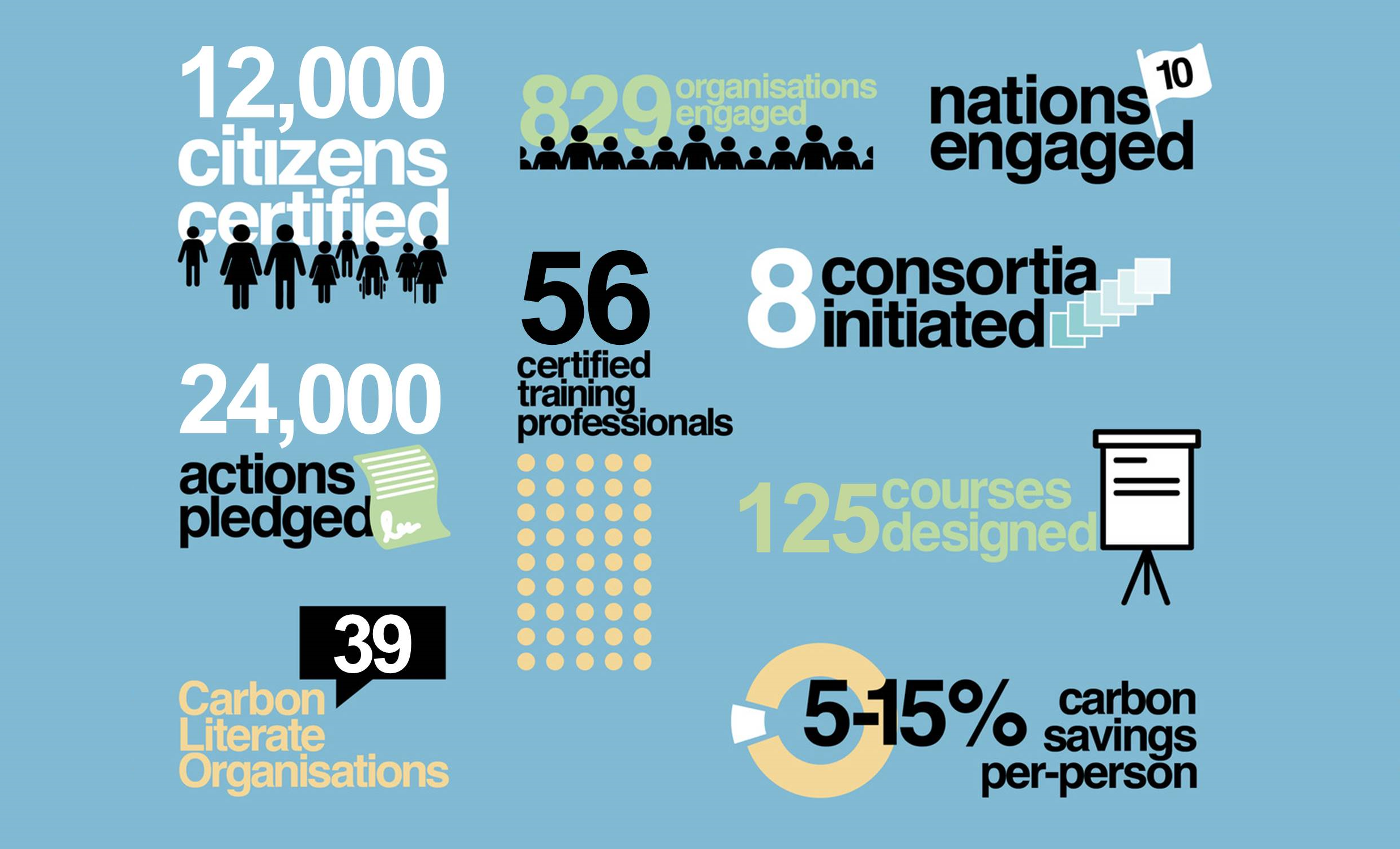 As we head out of the first month of 2020 we've already hit a new milestone – 12,000 learners certified as Carbon Literate!
This means that over 24,000 actions have been pledged in communities, businesses, local authorities, schools and universities, across the UK and beyond, helping to pave the road (or bike lane) to zero-carbon.
But we're not stopping there… The count is rising fast – there will be at least 12,300 people certified as we head into February. Working with organisations such as Keep Scotland Beautiful, who are aiming to train 5000 students over the next year, and Cumbria Action for Sustainability, looking to train 1000 people over the same period, we know that this great start to the year is only the beginning!
If you or your organisation would like to do more to prevent the worst effects of climate change and join our ever-growing movement, get in touch!
Trainers looking to include the pictured infographic in their courses can always find the most up-to-date version on the About Us page.