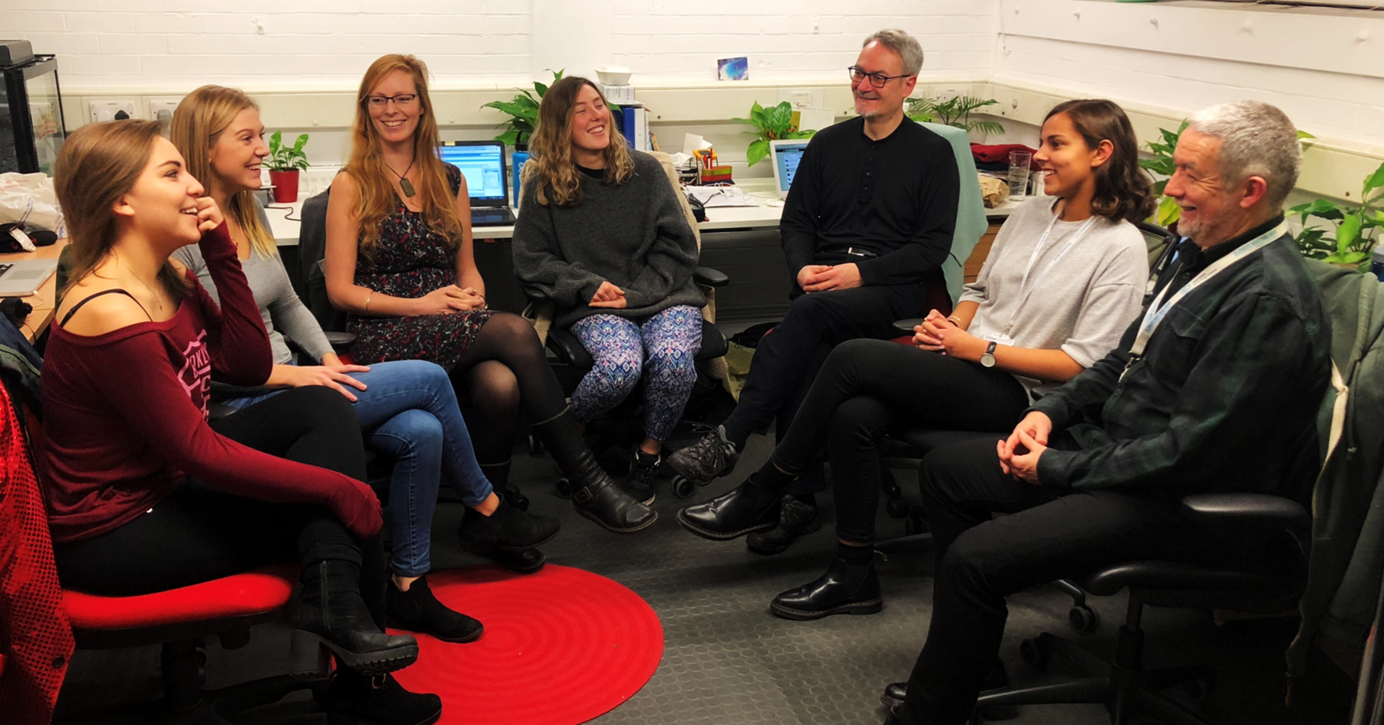 So you know that The Carbon Literacy Project is a charitable organisation – The Carbon Literacy Trust. And you know that we help to facilitate the design and delivery of Carbon Literacy courses in places of work, education, and the community. But have you ever wondered what we actually do on a day-to-day basis, and how your donations are spent? Here we show you an example of the work our team does on a typical(ly busy) day.
Friday 15th November 2019
Dave, Managing Director
Dave had travelled down to London to meet with a team of potential funders. He pitched a short presentation to the board of a large charitable foundation, explaining who we are and the work we do.
Phil, Director of Advocacy
Phil spent the morning on a Skype call to the Green Lead of the Mantova Literature Festival in Italy, which is looking to introduce CL to the municipality. His afternoon was spent in Salford where he was talking with the Chief Exec of the Salford Royal Hospital about piloting the BEIS (Department of Business, Energy and Industrial Strategy) funded Public Sector Carbon Literacy Toolkit – Will it be the world's first Carbon Literate hospital?
Emma, Project Coordinator
Emma was at Kendal Mountain Festival with Patagonia, where she was speaking within the festival, promoting the launch of Patagonia Action Works in Europe. The Action Works platform has been designed to help connect people with the NGOs that Patagonia sponsor, providing opportunities to get involved with their work through attending events, signing petitions, volunteering your time, or donating to those organisations.
Helen, Project Administrator
Travelling to Berlin for the weekend (by train of course) Helen worked on our monthly report to Trustees, as well as answering queries from organisations keen to find out how they can get involved with Carbon Literacy.
Natalia, Public Sector Coordinator
Natalia was glued to her laptop pulling together content, contributed by multiple co-writers, to devise the definitive Carbon Literate Local Authorities course.
Fiona, Certification and IT Coordinator
Having completed her induction, Fiona was coaching new volunteer Sara through the intricacies of our evidence and certification processes.
Virginia, Freelance Content Developer
Alongside her PHD, Virginia was working on our CL: Knowledge, e-learning update.
Kate, E-learning Coordinator
Kate was answering queries and providing support for those organisations using the CL: Knowledge, e-learning package.
Had it been a different day that week, we would've also had our team of brilliant volunteers…
Louise – Supporting on certification, and criteria checking courses.
James – Providing support with the BEIS project.
Will – Working with Nottingham Trent University to finalise materials for one of their Carbon Literacy activities.