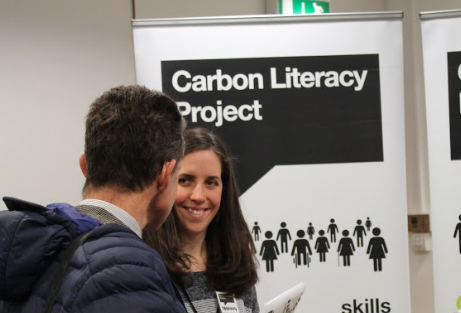 Did you know that it's National Volunteers Week!
The Carbon Literacy Project office is always bustling due to our hardworking and passionate volunteers, who are pivotal to us being able to continue doing what we do.
Our current volunteers are:
Fiona Ieong – Fiona is our certification star and works on evidence checking and certificate creation.
Delphine Rumo – Delphine has been producing a series of film-based interviews about The Project.
Helen Filby – Helen works predominantly with our social media and database.
Toby Harrison – Toby has put his graphic design skills to use in a series of infographics.
You can find out more about current, and past, volunteers on the volunteering page of our website.