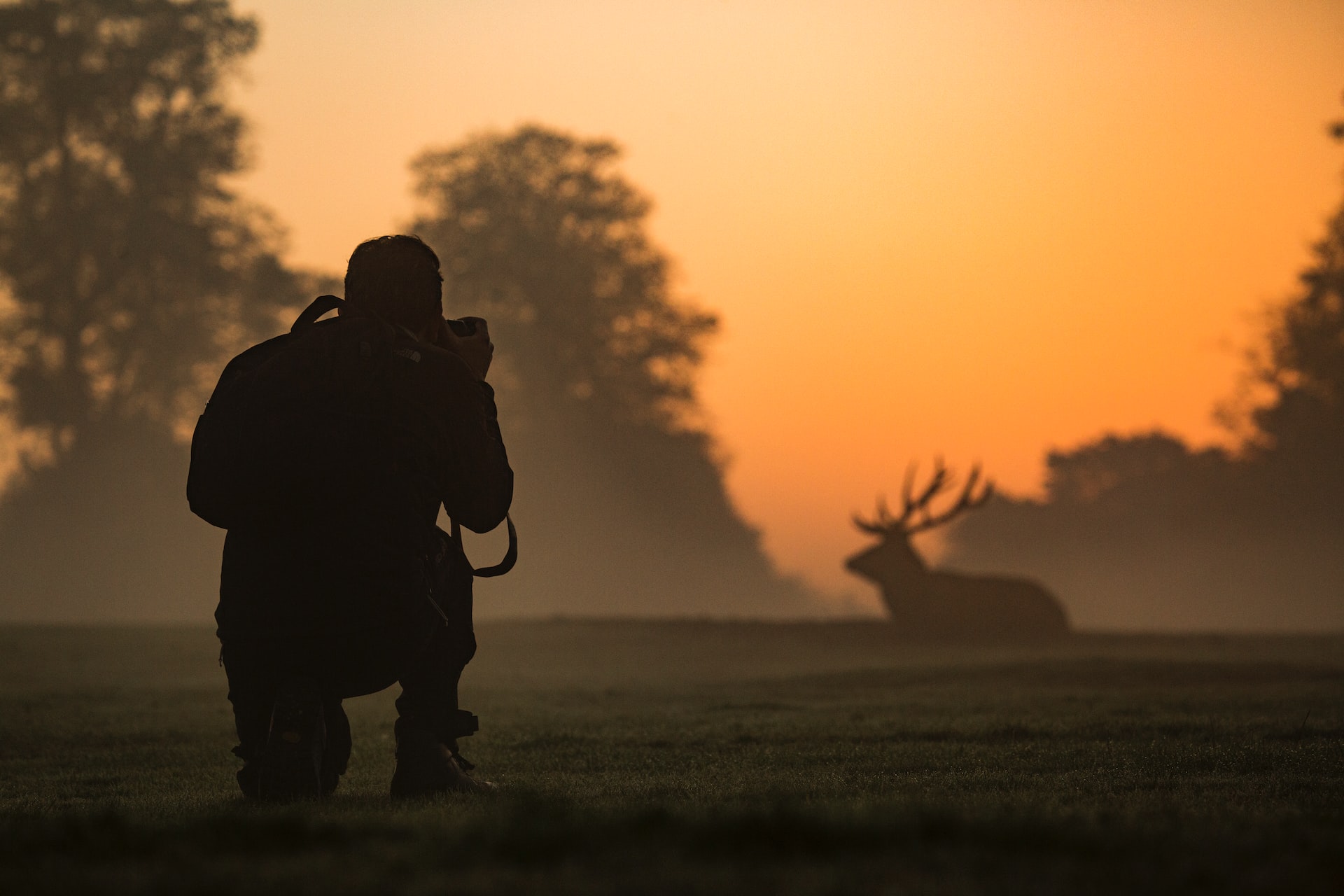 Recently, we talked about the carbon cost of streaming. But what if you could actively support wildlife and protect the planet, through your streaming habits, without ever leaving the comfort of your sofa? Ecoflix is on a mission to allow you to do exactly that. As the world's first not-for-profit, nature-focused streaming service, it aims to inspire, educate and make a difference. Sarah Walkley spoke to Mark Downes, Ecoflix's European Executive Sustainability Producer, to find out more.
Inspiring a love of nature 
The brainchild of former US lawyer David Casselman, Ecoflix is a streaming service dedicated to environmental and nature programming. Launched in November 2021, it features a combination of original and acquired content designed to inspire and educate people about the natural world in such a way that "only nature profits".
Like Netflix or Apple TV, it is a subscription service, but 100% of the subscription fee goes to nature conservation work. In many cases, subscribers are already supporting the various wildlife charities that partner with Ecoflix. The company doesn't want to divert any money from those conservation activities, they are simply trying to appeal to animal lovers to donate the money through Ecoflix. The money goes to the same end goal, but the individual also gets access to "all this amazing content" as well, Downes commented.
Teachers can access the platform for free, ensuring that they have well-made, trustworthy and engaging content to use in their lessons. It's about getting into schools and ensuring children are educated about the natural world because "if they don't understand about the natural environment, they won't care about it. If they don't care about it, they're not going to do anything about it," Downes commented.
The content could also help to support Carbon Literacy training in myriad ways. For example, the Ecoflix Education videos give a valuable introduction to the carbon cycle, while the sustainable living series could inspire learners on ways they can make a difference in their day-to-day life.
Sustainable content production
Content production has historically been quite carbon intensive. Around half of Netflix's 2021 emissions stemmed from programme production. Flying individuals to filming locations, accommodation on site, catering, using equipment for only a short period of time – they all add up to significant emissions. However, Ecoflix believes that if you are going to educate people on sustainability, you have to do it sustainably.
For Ecoflix, this may be about partnering with local film crews on location, rather than flying a large team to another country, or working with a much smaller crew than usual. It may also be about showcasing the "strange and wonderful creatures" in our own backyard. We are used to nature documentaries focusing on exotic or endangered species in far-flung places, but many of us don't know much about the birds and insects in our own garden; there is no need to fly long distances to reveal the wonder of the natural world. The team also reuse existing content from other production companies. There is a lot of footage of polar bears that has been filmed, but never seen; that could be incorporated into a new programme.
Downes notes that there are lots of alternatives. It is about educating people so that they know enough about climate science to understand how it affects them, to identify the potential 'carbon spikes' or areas of higher emissions and to motivate them to want to explore those alternatives. He spends a lot of time with colleagues and the film crews that he works with doing exactly that.
He also praised The Carbon Literacy Project, having completed the training himself. "People are keen to understand more and want to do something about it [climate change]." For him, that is why The Carbon Literacy Project is so important; it gives individuals the tools to understand how they can make a difference in their personal and working life.
Whatever our field of activity, Downes believes, we can all have a significant impact by "designing the excess out at the beginning", "so you have very few emissions by the time you get to the end of the project". It is about taking the time at the outset to determine how and where we can design out waste.
Ecoflix is not only exposing but tackling the 'bigger picture' of the carbon cost of streaming – widening and refocusing the lens from the viewer to the content production process, where the larger impact lies. But, beyond the world of streaming, the Ecoflix story is an amazing example of how we all – as individuals or as part of the organisations we work for or create – can use our unique roles to enact change in ways that others might never think of.