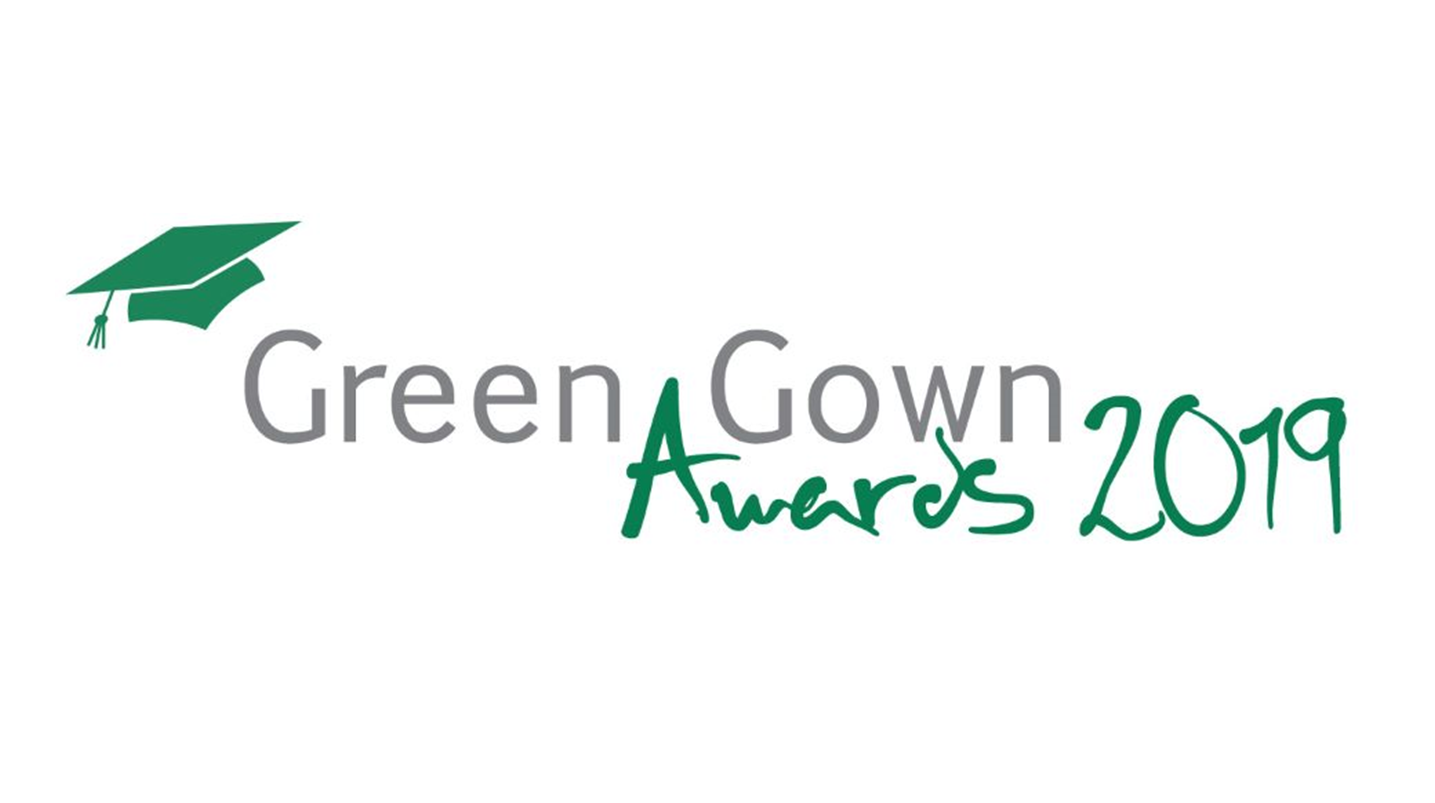 This year, the Green Gown Awards were held on the 26th of November, at Glasgow Science Centre. Organised by the EAUC – the Alliance for Sustainability Leadership in Education, they pride themselves on celebrating initiatives that ensure a better tomorrow for all young people. In this unprecedented year for awareness on the impacts of the climate crisis, the finalists represented over 1 million students and 162,000 staff, highlighting particularly innovative and inspiring sustainability work taking place in universities and colleges across the UK and Ireland. In their own words:
'Winning initiatives ranged from social projects, like Ayrshire College's 'Passing Positivity' campaign that aims to tackle the high prevalence of suicide in its community, to environmental projects, like University of Gloucestershire's work in South Africa to develop low-cost technology to reduce the poaching of white and black rhinoceros.
'Solutions offered to some of the growing sustainability issues included Deposit Return Schemes, zero waste shops and 100% renewable energy powered campuses. Research from finalists covered groundbreaking air quality studies, ways to improve sustainable production and consumption of cut flowers, tools to help calculate carbon sequestration in trees and engineering ideas to overcome water shortages.'
We were absolutely thrilled to hear that some of our collaborators were among the winners on the night. They've worked so incredibly hard to bring Carbon Literacy into their institutions, embedding low carbon education within their action on climate change.
Manchester Metropolitan University took home the award for 'Tomorrow's Employees', an award acknowledging the commitment to equipping students with the knowledge and power they need to take sustainable action out into their new workplaces on graduating, helping shape organisations and society as a whole.
The award was given on 'Manchester Met's recognition of the conflict between carbon reduction and internationalisation agendas, leading to a novel institutional response to compensate for international student air travel in the form of a Carbon Literacy living lab. Carbon Literacy for Students (CL4Ss) is an ongoing and evolving project, where 822 students and alumni from Manchester Met are now equipped with the knowledge and skills needed to lead the world to a fair and sustainable future. This is evidenced by formal certification from The Carbon Literacy Project (recognised by the United Nation as one of 100 global 'Transformative Action Projects').  The CL4Ss training is largely delivered by students (who are paid to do so) upon completion of our Train the Trainer programme.'
We have worked closely with the fantastic team at Manchester Metropolitan since the inception of this initiative. We have seen and experienced first hand the value this programme has added to multiple cohorts of students and students trainers. Many of the student trainers have reported feeling an enhanced sense of responsibility to take action on climate change, enhanced team working, leadership and communication skills, and increased confidence. We look forward to seeing this initiative continue to thrive and grow and hopefully inspire other institutions to develop their own Train the Trainer programmes for their students.
Nottingham Trent University was also among the winners on the night, taking the crown for 'Outstanding Leadership Team of the Year'. After presentations from each of the finalists, this award was voted for live, during the evening, and went to the wonderful sustainability team at NTU.
Vice-Chancellor at Nottingham Trent University, Professor Edward Peck, said:
"I am extremely proud of this Sustainability Team Green Gown Award. It is fantastic recognition of the strategic importance Nottingham Trent University places on sustainability. It is highlighted in all of our courses, supported by our research and fundamental to our high-performing estate – sustainability is in our DNA."
Nottingham Trent has also been involved with brilliant Carbon Literacy work, rolling it out within areas of the University, with ambitions of taking this further. Professor Petra Molthan-Hill has developed Carbon Literacy training for Business Schools, and, through her work with PRME, has been delivering the training to academics from across the world who are interested in bringing it to their respective Universities. This is very exciting and ambitious, and is indicative of the hard work and commitment to a low-carbon culture shown by the staff at Nottingham Trent.
We'd like to congratulate all the nominees as well as the winners at the Green Gown Awards 2019. Your passion and commitment to sustainable innovation are contributing to much needed real-world change, not to mention a brighter future for all!