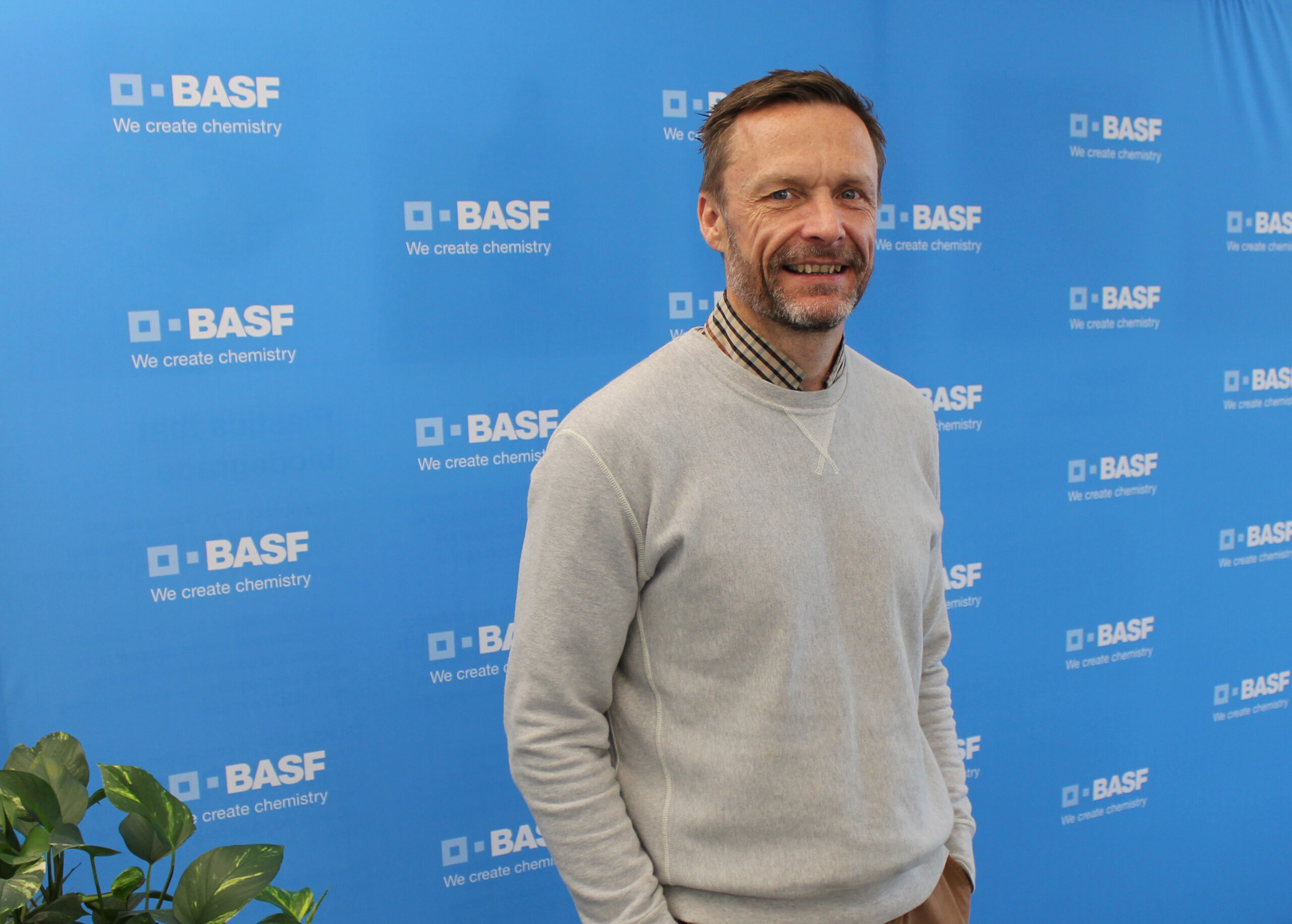 BASF has come a long way since setting off on its Carbon Literacy journey back in 2019 and from its very first Carbon Literacy training session. Having trained over 180 individuals from across the chemical industry, and now with its newly attained Silver CLO accreditation, BASF is paving the way for a new era in the chemical industry, one where tackling carbon emissions is at the forefront.
To hear more about their generous donation to the Carbon Literacy 10 for 10 Accelerator and Silver success, we had the chance to catch up with Tony Heslop, Senior Sustainability Manager at BASF.
Congratulations on achieving Silver CLO! What does this CLO accreditation mean to BASF?
Achieving Silver accreditation is something we are extremely proud of. BASF takes its commitment to sustainability seriously and we have ambitious climate change targets. We were keen to translate our corporate strategic sustainability goals into something more tangible for our employees within the UK and we felt the Carbon Literacy programme was the ideal vehicle, something that could help us engage with our colleagues at a local level, start conversations, and encourage behavioural change.
We have developed our own course and been able to share this with colleagues and customers, amplifying the messages in the UK and beyond. On our path to Silver, I have observed a much greater interest in climate topics generally, and an interest in and understanding of our strategic sustainability goals. Receiving the accreditation will mean that we can share our progress with more people, more organisations and across our industry.
What value has BASF gained from becoming a Silver CLO and from adopting Carbon Literacy as a whole?
Our work has been focused on changing hearts and minds rather than looking at specific emissions targets or energy-saving initiatives. Since its inception, Carbon Literacy training at BASF plc has seen over 180 participants certified from across the chemical industry. The fact that our course is peer-led but backed by the expertise of The Carbon Literacy Project is invaluable. Word-of-mouth recommendation has meant that the courses we offer are always oversubscribed and are well-received, and we are able to show through Carbon Literacy that when we say, 'we create chemistry for a sustainable future', it is backed up with real action and allows all our participants to play their part too.
BASF is pioneering Carbon Literacy in the chemical industry. How do you think your unique position of championing this low carbon initiative can help the wider sector?
The chemical industry accounts for nearly 6% of global greenhouse gas emissions, so it is appropriate that we take action to reduce this and, as the largest chemical manufacturer in the world, it is important for BASF to lead the way. We were proud to be the first company in the chemical industry to adopt Carbon Literacy as a training framework and to become the industry's first Carbon Literate Organisation.
We are hopeful that more companies in the industry will adopt Carbon Literacy and we are already working with many of them. The creation of a sector toolkit for the chemical industry would enable others to achieve this, and we would support any efforts in this direction.
How might your Silver CLO award, and potential future achievements, inspire the wider chemical industry?
The achievement of gaining CLO Silver accreditation highlights our ongoing commitment to Carbon Literacy, tackling climate change, and ensuring that our employees are equipped with the knowledge they need to make more informed decisions. The Silver CLO accreditation shows others in the industry that we are in this for the long term, and we hope this will inspire others to take action.
Does BASF have any more ambitious future plans to take Carbon Literacy even further?
Longer term, we would like to be part of developing an industry toolkit which would allow ease of dissemination across the UK chemical industry. In doing so, we could make a significant impact in multiplying action across the industry.
You recently donated a generous sum to our 10 for 10 Accelerator fund. Why did BASF choose to support our fundraiser?
Each year our colleagues from our Stockport office raise funds for local charities by having bake sales and taking part in sponsored challenges or sporting activities. Colleagues are then encouraged to nominate a charity that has a personal significance to them. This year, we were able to support six charities from our local area. The Carbon Literacy 10 for 10 Accelerator seemed a natural choice for us, and as The Carbon Literacy Project is celebrating 10 successful years, we wanted to celebrate with them as a thank you for the support.
You mentioned how BASF's Stockport branch donates to different charities each year, based on personal significance for employees. Why was Carbon Literacy one of the chosen charities?
We have been working with The Carbon Literacy Project for three years, yet many of our employees are not aware that The Carbon Literacy Project is a charity and operates on a not-for-profit basis. It is important to highlight this and shine a light on the excellent work that The Carbon Literacy Project does.
What do you hope the 10 for 10 Accelerator will help The Carbon Literacy Project achieve, both in the short and long term?
We hope that by making this donation, we go a little way in supporting The Carbon Literacy Project to enable others to begin their Carbon Literacy journey.