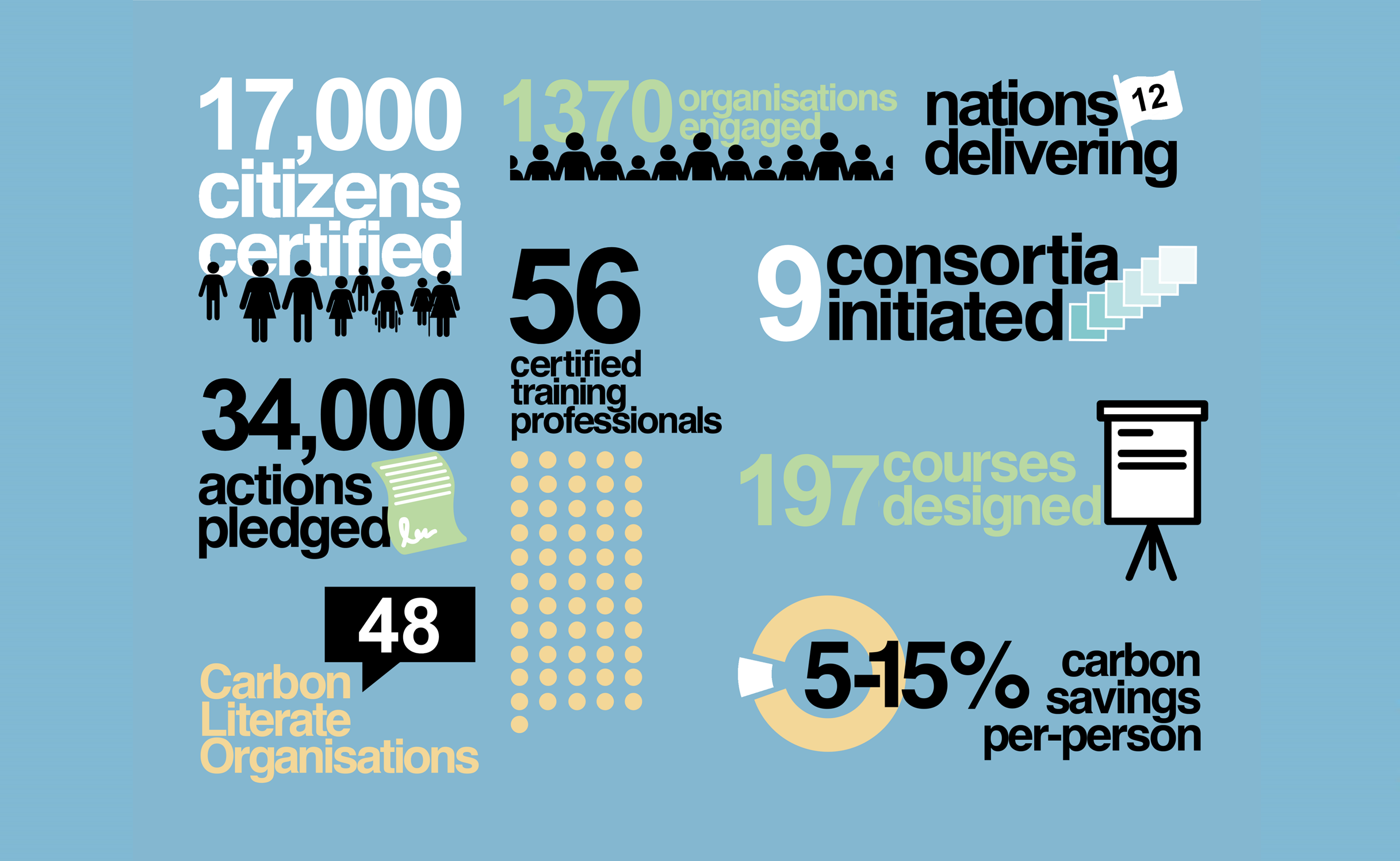 Only a couple of months into the working year and we can proudly announce that we have now reached 17,000 learners certified as Carbon Literate! This means that over 34,000 actions have been pledged in communities, businesses, local authorities, schools and universities, across the UK and beyond, helping work towards zero-carbon.
"It took us about 2 years to reach our first 1000 citizens. Now we've reached 1000 in about 2 months! I don't think we could've envisaged that back in January 2014."
– Dave Coleman, Managing Director at The Carbon Literacy Project
This is an absolutely record rate of certification and sets us well on our way to having another year of ~50% growth! We can't wait to see how the rest of the year plays out, and hope you'll join us along the way!
If you would like to find out how Carbon Literacy might work in your organisation, get in touch.
Trainers looking to include the pictured infographic in their course can always find the most up-to-date version on the about us page.