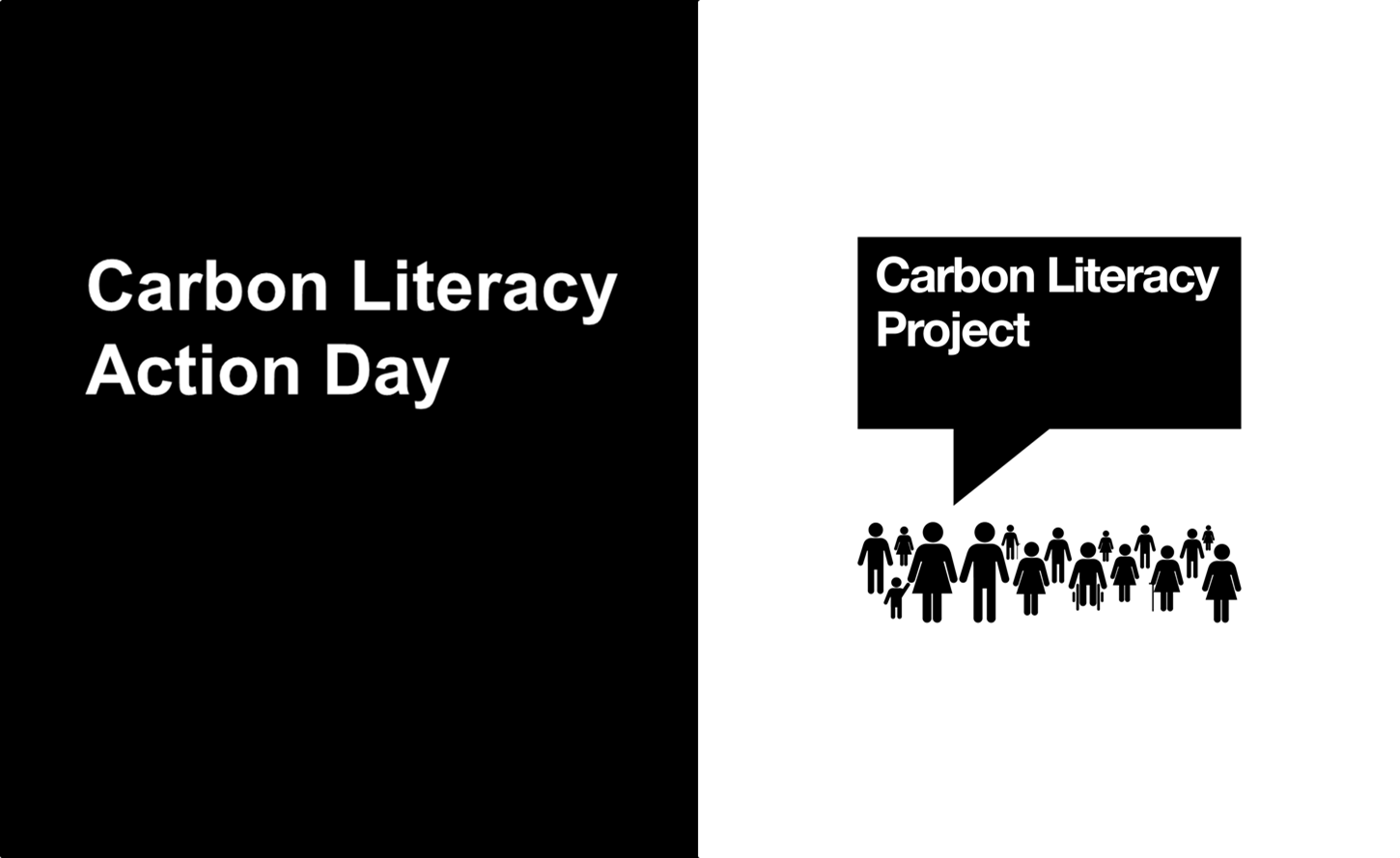 The First Carbon Literacy Action Day – and you're invited!
Cast your mind forward.
The time is 17.00 GMT on November 1st 2021.
It's Day One of the historic 26th Conference Of the Parties (COP26) in Glasgow.
And at this moment, the message is broadcast to the world:
'Carbon Literacy learners, put down your pens!'
And simultaneously, tens of thousands of people from all walks of life, of all ages, in countries all across the planet, will complete their day's Carbon Literacy training.  This will be the largest ever climate action training event – and you can be part of it.
At 17.01 we will start our Zoom tour across a sample of the many training venues, asking each to describe the best action that their group of learners has created.  Using a local artist we will also live-scribe the best of these to create a permanent record of the event. Meanwhile, we will be totalling the number of learners being reported on behalf of each sector, and the predicted carbon saved – and we will report these numbers at the end of the broadcast event.
This is our proposed headline activity to open our fortnight of hands-on Carbon Literacy activity in Glasgow and far beyond.
Throughout the event we will change focus daily to highlight a different COP theme, sector of society or economy, and demonstrate the impact and effectiveness of Carbon Literacy for all– by simply 'doing' Carbon Literacy. We will be showcasing the best Carbon Literacy work, with demonstration activities in a classroom in the Green Zone, live-streamed online and into the UK Pavilion in the Blue Zone.  This will be coordinated with Carbon Literacy awards, Toolkit launches and policy announcements from sectoral partners, present both physically and virtually across the UK and beyond.
We will find out in May whether this proposal has been approved in its entirety by the COP26organisers, but we feel that the Carbon Literacy Action Day is simply too good an opportunity to miss, so this is going to happen anyway and this is our call to action.
In the same way that the climate crisis is everyone's concern, Carbon Literacy is for everyone.  Since our launch in 2012, we've certified over 18,000 learners from more than 1400 organisations, and they have delivered more than 36,000 actions combatting climate change – and they're a great representation of 'everyone'.  We want COP and the Action Day to represent our collective breadth, vision and application by doing what we all do – educating people to be Carbon Literate – in as many different settings as we possibly can.
To be part of this, we simply need you to agree to conclude a Carbon Literacy training programme for a group of your people to end at 17.00 GMT November 1st 2021.  This group could be a small pilot, or it could be your whole organisation, or community, or sector – it won't matter if it's your first go or if you're Carbon Literacy veterans – we just want you 'in the room'.
Given the historic nature of COP26, we'd also like you to think big.
Could this be the occasion where you get your whole city/company/university to go Carbon Literate?  Could this be that tangible mobilising moment for your people?  We have the time to help build your capacity to do this – with more resources and toolkits launching soon, and more trainer training programmes soon open for booking.  We will also be branding the event and its programme of preparation as part of the Together For The Planet COP26 engagement programme.
At the moment we only need expressions of interest.
Please email us at COP26[at]carbonliteracy.com to say that you'd like to take part in principle, share your ideas with us, and share the sort of numbers of participants you might be able to have finish their training that day.
We look forward to hearing from you!