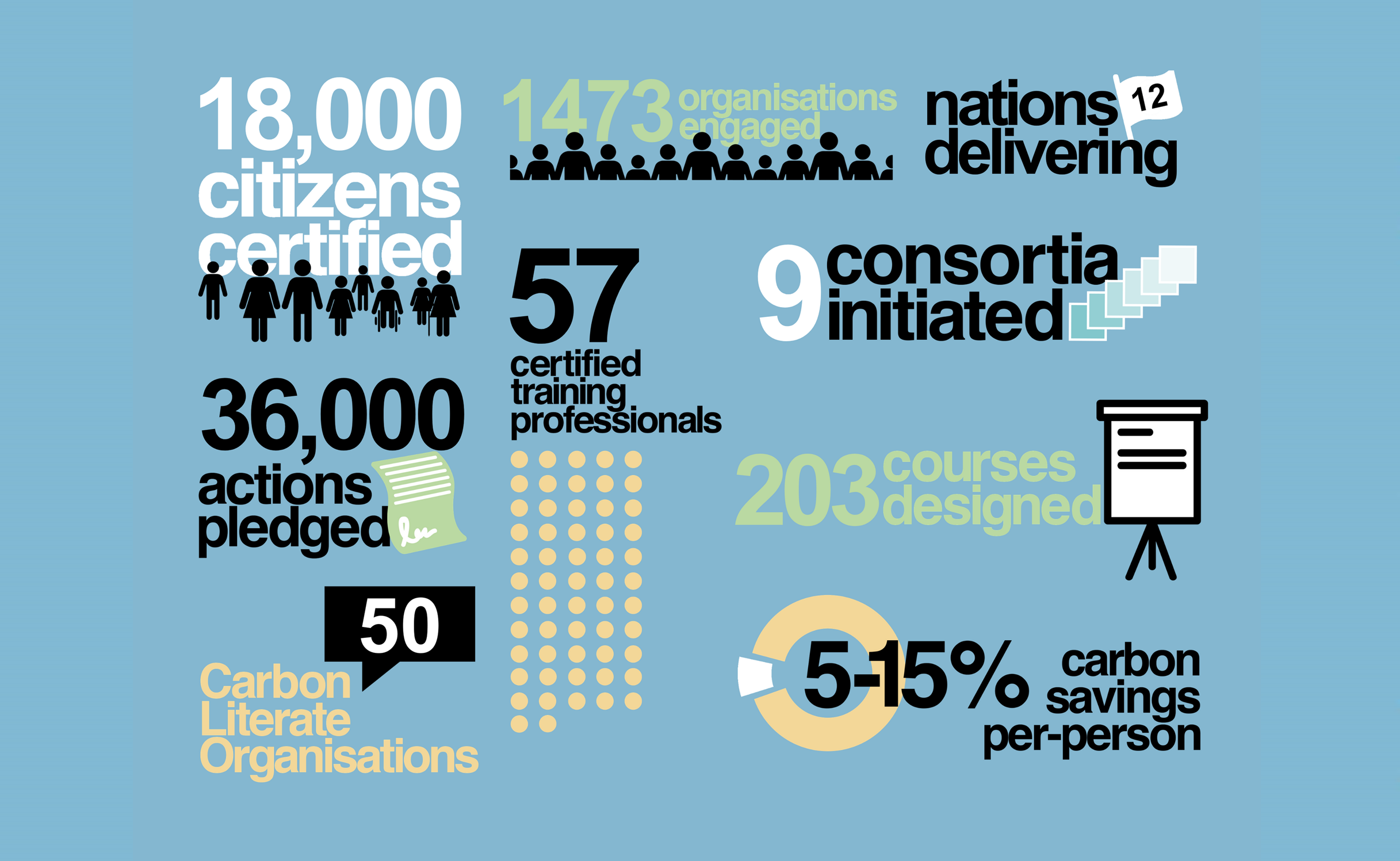 We could not be more excited to share with you that we have just hit 18,000 learners certified as Carbon Literate! This means that over 36,000 actions have been pledged – in communities, businesses, local authorities, schools and universities, across the UK and beyond – to take meaningful action towards a zero-carbon society.
You may recall that we only just reached 17,000 in March – last month. Hitting 18,000 is a multifaceted milestone for us, in that it is the first time in Carbon Literacy's history that we've gained 1000 certified learners from one month to the next. Thank you to every single trainer, organisation and learner for being an integral part of making Carbon Literacy a success – we could not do it without you all! Equally, we're thrilled to see the hard work and dedication of our Certification Team in overseeing such a volume of certificate applications and accreditations in such a short time.
If you would like to find out how Carbon Literacy might work in your organisation, get in touch.
Trainers looking to include the pictured infographic in their course can always find the most up-to-date version on the about us page.