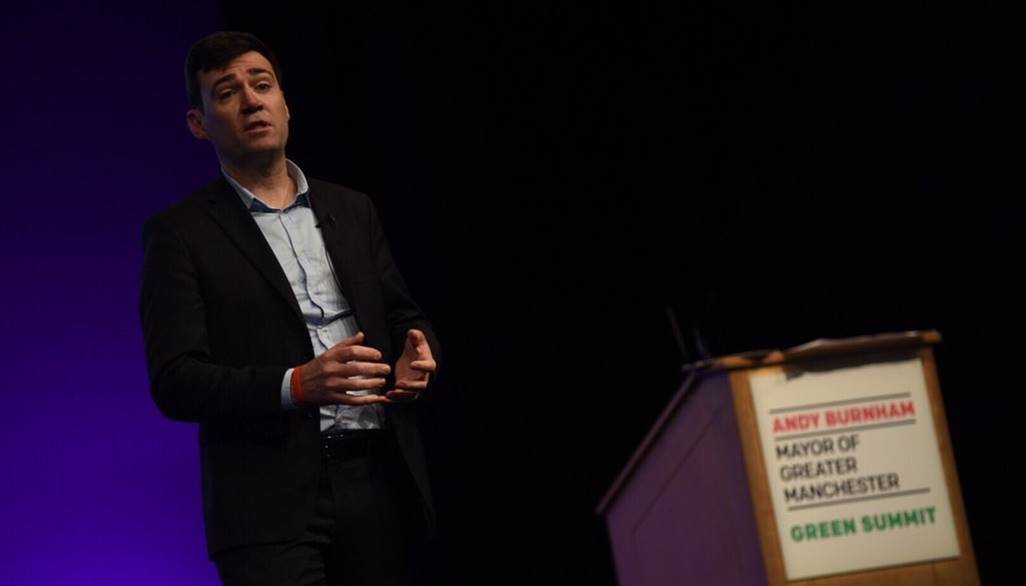 The first Greater Manchester Green Summit on Wednesday 26th March 2018 saw the coming together of the great and good of sustainable Manchester to seek out pathways to a zero carbon Greater Manchester by 2040. Carbon Literacy was mentioned (many times!) by speakers as being a key to creating low carbon culture within organisations and communities. The event is still available to watch in its entirety here. Below we have captured just a couple of the glowing endorsements of Carbon Literacy from Director of BBC  North and Children's, Alice Webb, Salford City Mayor, Paul Dennett, and student and Carbon Literacy Trainer, Georgia Bulled.
Alice Webb Director BBC Children's     
"I thought I knew about climate change, carbon reduction, and sustainability. Nature and environment has been very dear to me, as personally, I come from a farming family. I thought we were doing our bit and then I went on a Carbon Literacy course. One day out of a busy diary, but boy did it make a massive difference. I was wrong on so many things that I thought I knew about. This day taught me about the real science behind climate change, it taught me about the myths and the legends. It took us to some pretty hard places because it showed us the world where we don't get our act together, fast forwarding to a world that is not particularly attractive".
"What was great about the Carbon Literacy course was it actually showed a world where we do get our act together and how we can have a positive impact. The lasting thing that came out of that course for me was the way to not feel out of control is to take control and to do something different. And I'm really pleased that now, BBC along with ITV, Peel Media, Dock 10, all at MediaCity [Salford], have put over a thousand people through the one-day training course. And BAFTA, our industry body, is rolling the program out far wider [across the TV and Film industry], with another thousand people taking the course. If you haven't thought about genuinely investing a day, not just to come and sit in a room like this but for you to understand [climate change], and what you might do about it, we recommend you do and we are very happy to share".
Paul Dennett, Salford City Mayor
"Today we are going to be pledging to continue to work with the Carbon Literacy Consortium in the City of Salford and we have already heard today from the BBC about the amazing stuff that is actually happening across the whole of the city to ensure that people and staff are Carbon Literate. And I guess the challenge between myself and Andy [Burnham] is that I am going to become the first Carbon Literate Mayor in the city region, so I lay that challenge to you".
Georgia Bulled, Student and Carbon Literacy Trainer at MMU
"I am a Carbon Literacy trainer and help achieve offering carbon literacy to all citizens in Manchester. We (MMU) are also involved in the Carbon Literacy Project, which is a project aiming for a low carbon culture, it gives everyone the opportunity to learn how to reduce their individual, communities and organisations carbon footprint. This is also leading to a greener Manchester. Some of the successes of Carbon Literacy are that there are now over 7000 [Carbon Literate] people and 25 Carbon Literate Organisations since 2012. It is working towards the transition to a low carbon society, entrenching the best practice for low carbon in the future".
Georgia also delivered a fantastic provocation to the audience of the Green Summit:
"The question I have for you is are you doing enough? Failure to tackle climate change is making our futures unsafe. Young people need to be more involved in decision making and our voices need to be heard. We are the key stakeholders in the future. So it is not when, but it is now change must happen, and we are at the Green Summit 2018 and so you can make it happen for us,  the next generation".
If you want to know more about the Carbon Literacy Project please contact us at info@carbonliteracy.com.