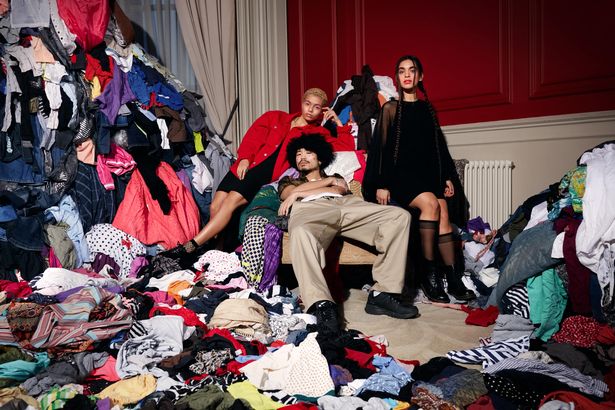 As a virtual Fashion Week fizzles down, we explore how the industry is facing a redefinition of 'fashion forward' thinking.
The week has provided a sense of hopefulness for the warmer months to come, and a hope to one day see these outfits in public. The era of trackies may seem everlasting: but change will come soon.
So, too, must a change in fashion.
For the first time, Fashion Week has prioritised environmental change within the industry. Questions of supply chain have been challenged this year more than ever, with slow fashion influencers taking social media by storm. Fashion houses, such as Tommy Hilfiger, are now approaching educational platforms to work towards a more sustainable production process. Internationally, media publications are sharing the need for a 'Fashion Czar' to be introduced in the US under President Biden. With London Fashion Week (LFW) online, international flights were no longer the norm. Instead, Youtube videos were used for digital presentation and the introduction of innovation to catwalks. No longer does 'slow fashion' carry the stereotype of bamboo bearing and woven foliage webs to encapsulate a lost ideal of being at one (literally) with the earth.
Yet, with ties to Clearpay in its partnership, LFW lends itself to the 'buy now, pay later' marketing, so often endorsed by fast fashion outlets. The Week is also sponsored by Vanish, who launched their Rewear Edit under Miranda Almond to showcase the amount of fashion waste generated.
Important human-rights issues have been flagged up during the past year: the treatment of female Vietnamese factory workers, Uighur cotton camps in China, and during the pandemic; for workers in Bangladesh, the fear of not being paid. The carbon cost of fashion is ever-increasing, if it continues to grow at the current rate it is anticipated to expend 25% of the world's carbon budget by 2050.
Intersectional feminism must now include not only the celebration of gender-fluid models on the (virtual) catwalk raising awareness for LGBTQ+ presence in the scene, womxn of colour designing and producing, but also from the fingers that forge the fashion. Though often reported to be solely from Asian nations, significant British Fashion production is now sourced from East Africa.
Some of these flaws were revealed during the initial March lockdown last year, when voices were (and are still being) raised during the #PayUp campaign, seeking a commitment to paying for orders in production— including from the Arcadia group, prior to its collapse. It is astonishing that the top 10 producers within the UK have monopolised 40% of the clothing market.
Yet, it is not all doom and gloom.
The Institute of Positive Fashion, launched by the British Fashion Council in 2020, focuses on three key areas: environment, people, and community & craftmanship. During a BBC 5 Live interview with Alannah Weston, the chair of Selfridges, she talked about the 'transformative change' that the store was going to undergo regarding materials, transportation and sustainable garments within the next couple of years.
Fashion is surging towards a circular economy. LFW presented a conversation on The Circular Fashion Ecosystem Project, supporting the localised, 'cradle to cradle' model. This was raised last year in Manchester by the Circular Economy club in their 'circular threads' conversation, designed for fashion and textiles businesses to unite and share resources for the push towards Circular Economy initiatives. The decision to go circular has the potential to generate between 200,000 and 1 million new jobs.
So, as the end of lockdown is in sight, there is the potential to awaken from our cocoons, full of colour and freshly clothed.
What to do to help?
Consumer behaviour will be a driving factor in revolutionising the fashion industry. Update your social media feed; thread in slow fashion advocates and unstitch the brand ambassadors that don new frocks in every thumbnail. When the world is ready to share again, Hirestreet and Reason to Rent are great platforms to rent clothes on a short term basis, to avoid the one-wear-wonder that plagues British fashion. Question the platforms from which you purchase, and know that your buying patterns can become a force for good.
Wrap yourself in the words of Stella McCartney talking about making commercially viable, creative, credible clothes: 'I couldn't do what I do every day without that challenge'. Why not challenge yourself to support local independents when you hit the town once lockdown restrictions lift? Or flex your creativity, and create a piece that is unique to you before you step out into Spring? Elsewhere, the Ellen McArthur foundation provides excellent resources. Get involved with International Justice Mission's 'Make Slave Free Normal' video series, which is running right now, tracing supply chains. And, to gain an instinct for the carbon cost of fashion as well as other areas of your life, you can become Carbon Literate.