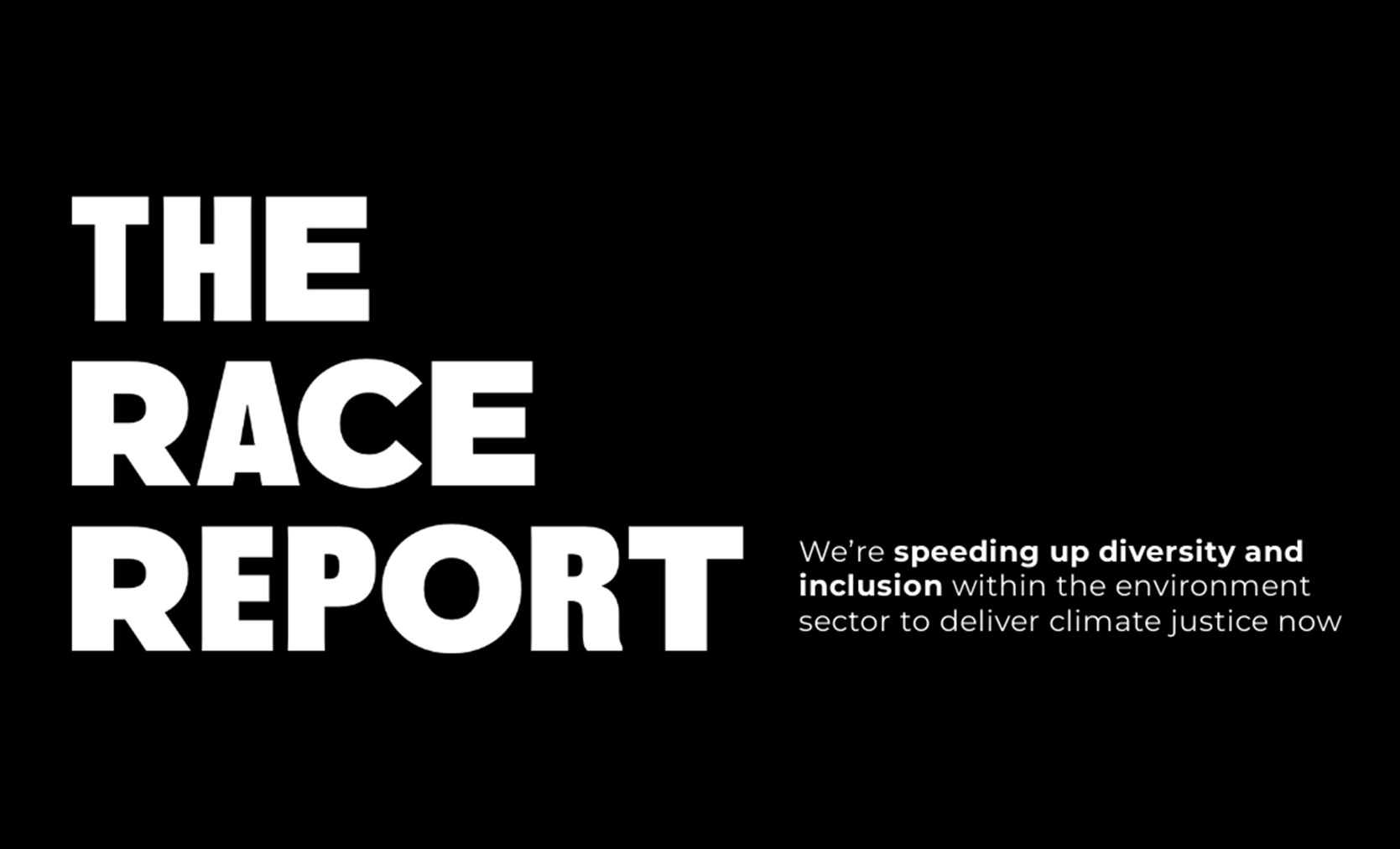 At The Carbon Literacy Project, we believe that "what gets measured, gets done." This means that:
When we measure and report on something
We have the data to support the case to carry out that work / track changes
Leading to, and allowing us to visualise, positive impacts.
Whilst, in our work, this saying is usually applied to carbon and greenhouse gas reduction, we believe that the same goes for anything that we're trying to improve, and diversity is one such area.
The Carbon Literacy Project is committed to improving the diversity of our team. Although we are diverse in many ways, we recognise that in others we are not, and regardless of where we are at there is always room for improvement. As such, we've decided to take part in the RACE Report.
RACE (Racial Action for the Climate Emergency) is working to increase the racial diversity of the environment, climate, sustainability and conservation sector – one of the least diverse sectors in the UK. RACE is doing this by asking organisations to be transparent. This will involve the submission of data on the racial diversity of organisations, from volunteers to the boardroom. This data will then be collated and analysed, resulting in a 'state of' diversity within the sector report (the RACE Report) being produced.
Data reveals that just 4.8% of environmental professionals identify as Black, Asian or minority ethnic, compared with a 12.6% average across all professions. RACE states that: "We must try harder to become more representative of the communities we are working to serve." This message has our full support, which is why we're sharing the report, and our partaking in it, with you.
As organisations we work with, (if you fit within the reporting criteria) we would strongly recommend that you also sign-up and take part in the report. This is because we are committed to not only improving the diversity of our own team, but that of the wider sector, particularly those organisations we work with. We wish to ensure that everyone has equal opportunities to take part in the dissemination of Carbon Literacy and in the creation of a just and equitable zero carbon society.
It's fantastic to see a number of organisations that we work with already signed-up, including:
Centre for Sustainable Energy
Cynnal Cymru
eauc
Groundwork
Kew Gardens
SOS UK – a key organisation running the RACE Report
… and we can't wait to see how many more of you sign-up. But hurry! Data needs to be submitted by 16th September 2022, so please sign-up soon.
Organisations eligible to take part in the RACE Report include any UK-based environmental, climate, nature or sustainability charity, not-for-profit, social enterprise, trust or foundation. RACE Report is not open to for-profit businesses, as the focus is on the charitable sector.
If you've any questions we'd be more than happy to talk to you, but you're best sending any queries to race-report@sos-uk.org. They are also running regular webinars, to support you in your collation and submission of data, which are really helpful and well worth the short investment of time.