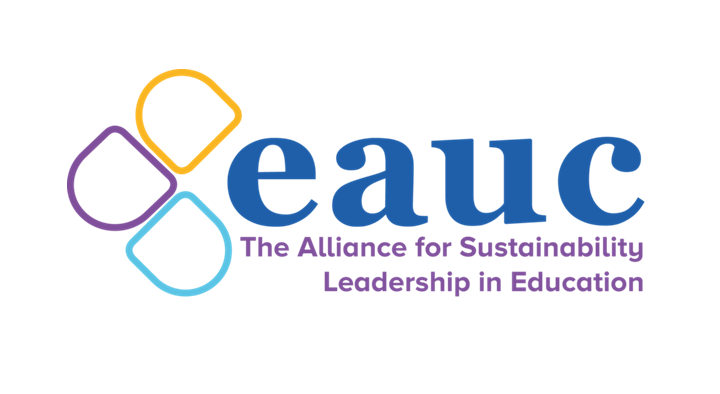 EAUC – the alliance for sustainability leadership in education, is a membership association championing the environment and sustainability, and supporting universities and colleges. As a valued partner of The Carbon Literacy Project since 2019, we are thrilled that they are now accredited as a Platinum Carbon Literate Organisation (CLO). Becoming a CLO is a fantastic way for organisations to accelerate their climate-change action, show their commitment to the low carbon agenda, and help reach climate targets.
The Project developed the Carbon Literate Organisation accreditation to offer organisations a visible 'badge' that showcases them as committed to Carbon Literacy, having a substantial number of people who are Carbon Literate, as well as having a commitment to support their Carbon Literate people and maintain their low carbon culture. There are four levels of accreditation; Bronze, Silver, Gold and Platinum, reflecting increasing levels of Carbon Literacy commitment and achievement within an organisation.
Reflecting on this great achievement, EAUC's CEO Iain Patton, said:
"EAUC's knowledgeable and committed staff benefited so much from our Carbon Literacy training. And now at Platinum Level, with staff members Claire Mitchell and Claire de la Motte being fully certified trainers, EAUC is fully equipped to set to empower all our members to deliver a new-zero future and support fellow partners who wish to access this vital training!"
Using the Manchester Metropolitan University 'Carbon Literacy for Universities' toolkit, EAUC has delivered and overseen the training and certification of 140 people from over 43 institutions across the UK & Ireland, including 31 Universities, 7 Colleges and 7 other related organisations. The success of the Carbon Literacy training they are conducting is continuously confirmed by the great feedback and pledge received from delegates.
We look forward to working with the EAUC to support the education sector in fulfilling its civic responsibility of reducing its own carbon footprint while educating and inspiring the next generation to lead the world to a brighter future. 
If you work in a university, college or associated organisation, you can become Carbon Literate with the EAUC. See their upcoming training dates here.