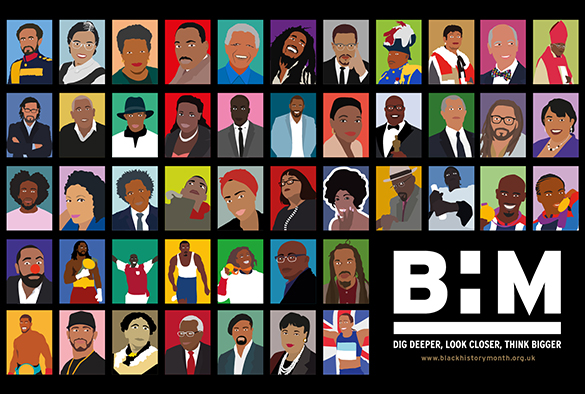 For Black History Month, and in acknowledgement of the under-representation of the Black community in the sustainability field, we would like to highlight a few inspiring stories of Black Environmentalists throughout history.
Not always given the recognition deserved for their life's work, these individuals have advocated not only for environmental, but also social justice, lived by example, and pioneered generation-defining science. We have learnt a lot whilst researching this topic and would encourage others to do the same as there were many other incredible stories that could not all be included in this blog.
From oldest to most recent, here are some of our favourites:
George Washington Carver: 1864-1943
"Where there is no vision, there is no hope."
Known by his neighbours as the 'plant doctor', George achieved an MSc in Agriculture in 1896 and spent the rest of his life devoted to research as well as teaching at the Tuskegee University. His most famous developments were that of rotational farming. He solved the issue of nutrient-depleted fields by planting peanuts, soybeans and sweet potatoes which settled nitrogen in the soil, ready to be used for farming again. This is an even more important concept in a world where reduced soil health and climate change are increasing pressure on food supply. In addition, he invented the Jessup wagon, fought for racial justice in the South, and discussed nutrition in developing nations with Mahatma Gandhi.
Mavynee Betsch: 1935-2005
"Live Simply so that others can Simply Live."
The 'Beach Lady', Mavynee Betsch was a symbol of generosity and devotion to environmental causes. Pulled to protect American Beach from destruction in the 60s, Betsch gave up a 10-year European career in Opera. She donated savings of around $750,000 to over 60 environmental causes, 10 of which she was a member. These acts only scratch the surface of the effort Mavynee directed towards preserving the environment of the town, educating people and growing her hair and nails as proof that vegetarians can thrive. Her final achievement was developing plans for the American Beach Museum whilst battling cancer.
Warren Washington: 1936-present
"The answer keeps coming out the same: the climate is changing."
Washington is one of the most influential climate scientists of our time, achieving a PhD in Meteorology. At the National Centre for Atmospheric Research (NCAR), he spent his career developing climate models, resulting in Washington advising six American presidents, and shaping how science-based emissions reduction targets are made by organisations such as the IPCC today. Warren also advocated for the elimination of discrimination within education and achieved the 2019 Tyler prize for environmental achievement.
Wangari Maathi: 1940-2011
"Each of us can make a difference, and together accomplish what might seem impossible."
Founder of the 1977 Greenbelt Movement (GBM),  Wangari Maathi is responsible for the planting of over 51 million trees. Born in Nyeri, Kenya, she studied in 3 separate continents, before gaining a PhD in Anatomy at the University of Nairobi. Chairing the National Council of Women of Kenya (NCWK) for 7 years, the GBM channelled Wangari's vision of environmental conservation, food security and women's rights via community tree-planting to develop climate resilience. She is internationally recognised for her work, earning the 2009 UN Messenger of Peace and 15 honorary Doctorate degrees over her lifetime.
Ken Saro-Wiwa: 1941-1995
"I have no doubt about the ultimate success of my cause no matter the trials and tribulations which I and those who believe with me may encounter on our journey."
A writer and environmental activist, the story of Ken Saro-Wiwa is truly inspirational. Royal Dutch Shell had exploited the land where the Ogoni people live and work – the Niger Delta – since 1958. The countless oil spills and destruction of farmland drove Saro-Wiwa to lead peaceful protests involving 300,000 people, gaining a share in oil revenues, political autonomy and environmental amends because of the degradation of the Ogoni Land caused by Shell. The protests resulted in Shell withdrawing from the area and making some financial amends (although not until 2009). Sadly, the movement was met with government violence and Saro-Wiwa was abducted in 1994. The land was subjected to burnings, lootings and mass arrest. In 1995, Saro-Wiwa and 8 other defendants were hanged in connection with the murder of 4 Ogoni leaders – a trial now recognised as fraudulent. The Ogoni land is yet to receive an independent inquiry over Shell's damage. Ken Saro-Wiwa gave his life for environmental justice and received the Goldman Environmental Prize for Africa in 1995.
John Francis: 1946-present
"We are the environment and how we treat each other is really how we treat the environment."
The man who became the National Geographic Society's first education fellow, Program Director for an environmental awareness charity and writer of multiple books, started his journey with a significant carbon reduction pledge – ceasing the use of motorised vehicles. John Francis did this after volunteering on the San Francisco oil spill in 1971, seeing the devastation of the accident which compelled him to change. He travelled America by foot for 22 years, remained silent for 17 of these, and gained a PhD in land resources. His commitment didn't stop here, writing Oil Spill Regulations in Washington D.C. since 1990 and founding 'Planetlines', an environmental education curriculum. In addition, he has spoken at a Ted Conference, and spent 16 years engaging with different people to make the environmental movement more inclusive.
Feeling inspired?
The life achievements and contributions to the climate movement by these Environmentalists are extraordinary and something to be remembered and revered. But you don't have to dedicate your life to the climate movement to do something extraordinary! Imagine the positive change we can enact individually and collectively by taking inspiration from these individuals and many others, and turning that into action – what a legacy that would be!
Want to find out how you can take action through Carbon Literacy training? Have a browse of our website or contact us at info@carbonliteracy.com