Why Carbon Literacy for Healthcare?
The global health sector accounts for around 4% of emissions worldwide, that's more than shipping or aviation. The NHS's carbon footprint totals at 25 million tonnes (that's the same as the whole annual emissions of Sri Lanka) and with Net Zero targets fast approaching in 2040, there is a need to take action now.
The Carbon Literacy Toolkit for NHS provides Trusts with the resources and tools needed to engage their staff in national net zero policy and encourage low carbon actions across the NHS. From Estates to Theatres and Hospital wards, Carbon Literacy is for everyone to identify how they can reduce their workplace emissions.
The Carbon Literacy for Healthcare Framework inextricably links climate change and human health, providing details highlighting how a healthier planet can lead to a healthier population and therefore less demand for healthcare services.
The 2021 Lancet report highlights that despite being aware of climate change, healthcare staff feel unprepared to discuss the issue with patients and colleagues in order to drive significant change. The report highlights the need for 'continuing professional education, communication training and patient education materials…' to overcome barriers such as time constraints so commonly felt by NHS staff. The Healthcare Framework provides a comprehensive and detailed starting point to delivering climate education within your Trust.
We have both a Generic Staff and Leadership courses available for those working in Healthcare. Additional support for public bodies and government departments can be found here.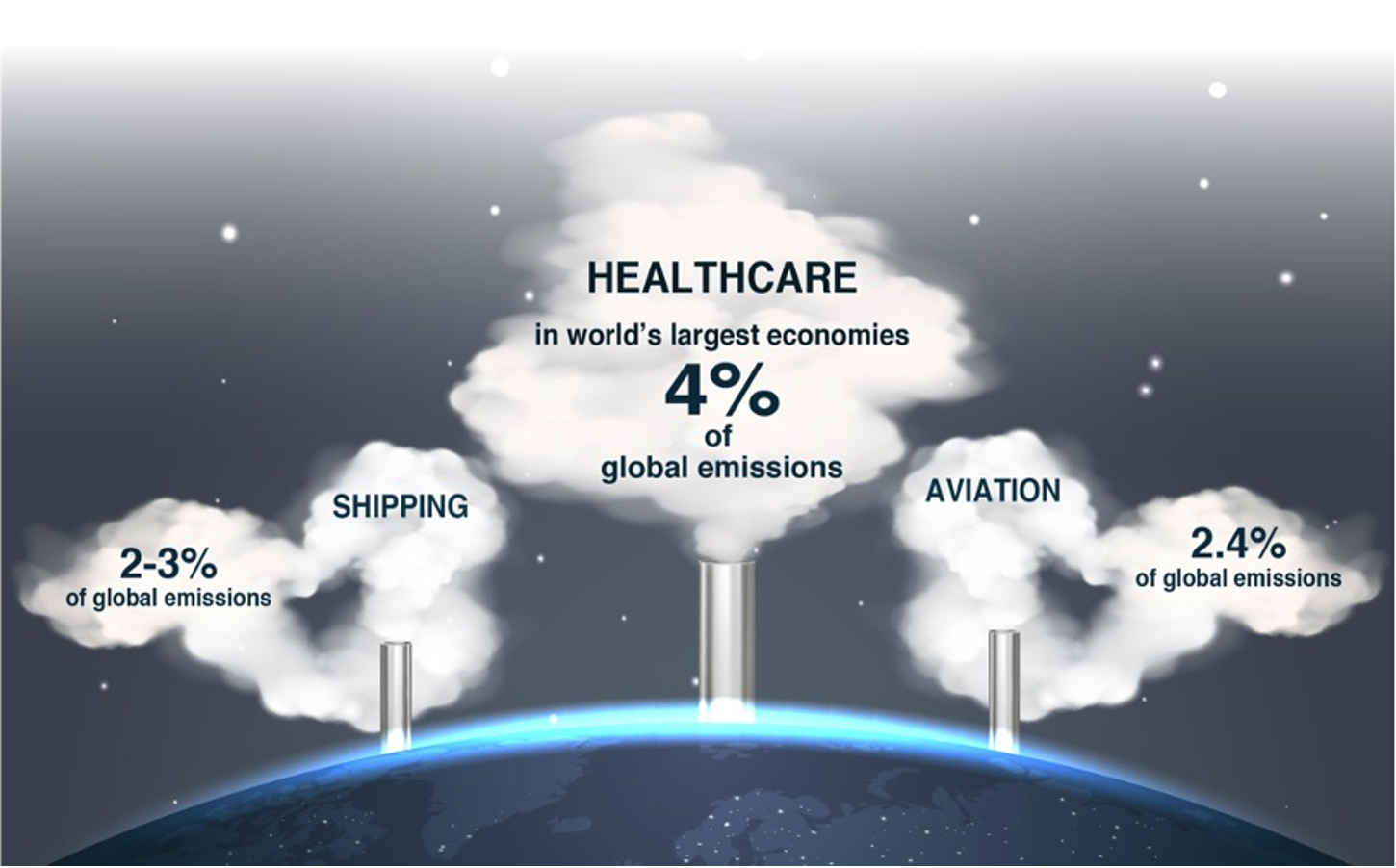 Introduction
Carbon Literacy Toolkits and sector-specific courses have been developed to maximise the speed and ease with which Carbon Literacy can be adopted within each sector.
The majority of the materials have been developed and accredited to save time, costs, and make adoption as easy as possible, with only the addition of local content and case study examples needed to tailor the course to your audience.
Toolkit and course development is supported by The Carbon Literacy Project, but, as always, training materials are developed, contributed, curated, selected and reviewed by representatives of the relevant sector.
Toolkit materials are kept up to date either by The Carbon Literacy Project or by sectoral experts working closely with The Project.
This approach maximises the opportunity for healthcare organisations to use the latest and most effective sectoral materials for their learners.
As a result, 'reinvention of the wheel' is avoided, and the expertise and experience of many are brought together, to deliver more effective training and better climate change outcomes.
About the Healthcare Toolkits
The Healthcare Toolkits provide you with the tools and resources needed to deliver a days' worth of Carbon Literacy Training focusing on what NHS employees can do in their working role to reduce their own workplace emissions and as a collective to support reduce overall NHS emissions. The Healthcare Toolkit has been co-developed with a number of NHS trusts and CCG's (ICS's) across the country including Salford CCG, Northwest Ambulance Service, Leeds Teaching hospital Trust and the Manchester University NHS FT. The training has been supported and backed by Greener NHS for the roll out of training for healthcare and leadership roles.
The training can be split into modular chunks to allow ease of uptake and contains all of the references and resources you need for internal delivery. If internal delivery is too much of a challenge, please get in touch with us to be connected to potential training providers. Comments from participants who have been accredited using the Carbon Literacy for Healthcare Toolkit describe the training as 'comprehensive', 'insightful', 'uplifting' and a 'valuable tool in helping to become a greener organisation'.