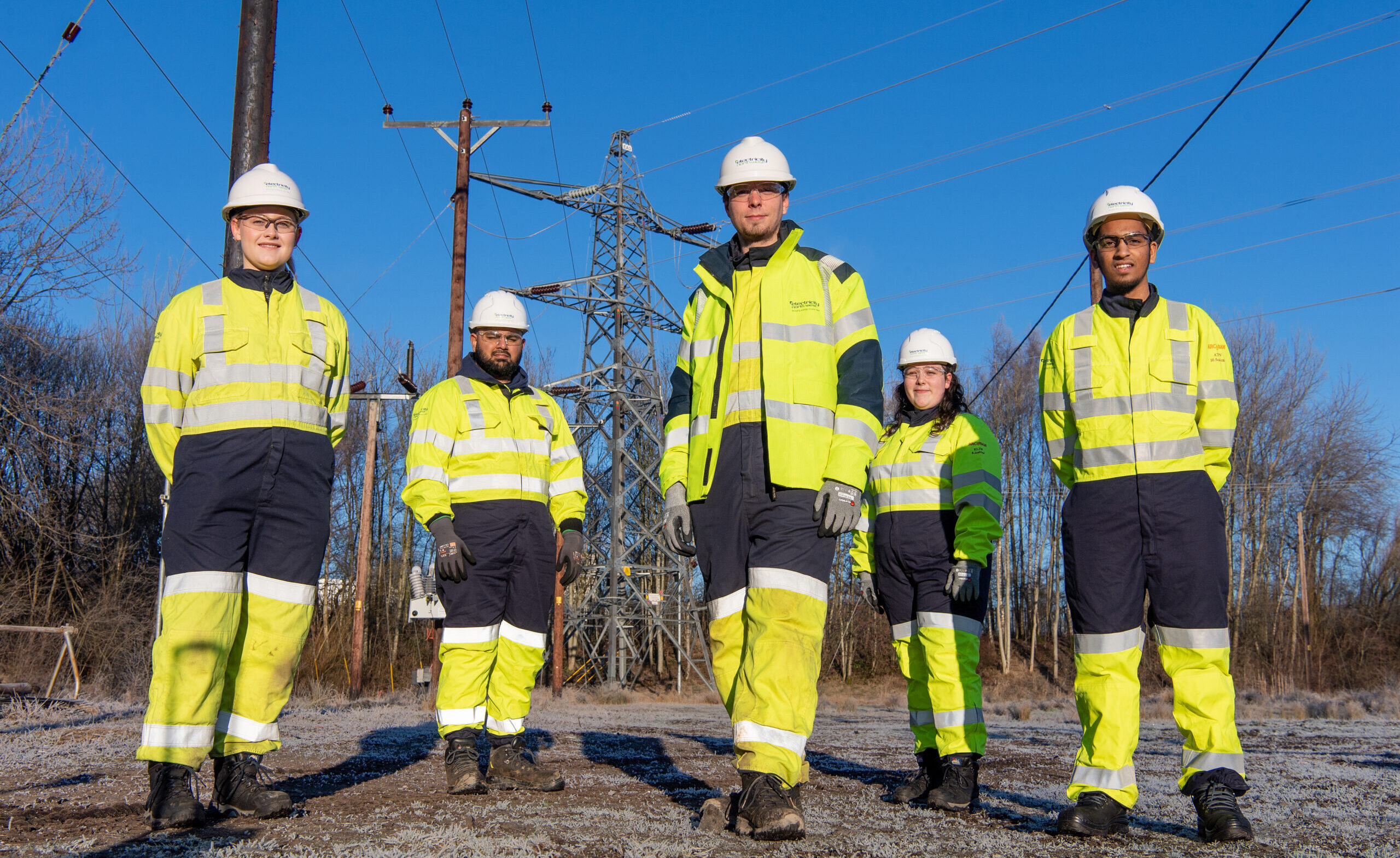 We are proud to announce Electricity North West Limited (regional Distribution Network Operator) and Electricity North West Construction & Maintenance (Power Engineering Services), both Carbon Literate Organisations, as the headline sponsors for the 2023 Carbon Literate Organisation (CLO) Awards. This collaboration represents Electricity North Wests' Group commitment to Carbon Literacy® and recognises the importance of organisations working to achieve a low-carbon future.
Now in its fourth year, the Carbon Literate Organisation Awards celebrates and honours organisations from across the UK and beyond which have achieved CLO accreditation throughout the past year.
A Carbon Literate Organisation (CLO) is an organisation that has been accredited by The Carbon Literacy Project as being "culturally Carbon Literate"; maintaining a substantial proportion of its workforce as Carbon Literate and engaging positively with its audience or community in developing and delivering low-carbon behaviour. The four tiers of CLO accreditation – Bronze, Silver, Gold, & Platinum – reflect increasing levels of commitment to Carbon Literacy.
The CLO Awards recognise the exceptional efforts made by accredited CLOs to educate and engage their workforce and stakeholders about climate change, promote sustainable practices, and reduce organisational carbon emissions. By sponsoring the ceremony, Electricity North West aims to highlight the crucial role that organisations across various sectors play in addressing the challenges of climate change.
Last year, Electricity North West Limited was recognised as a Silver CLO, having trained over 300 colleagues from across departments in Carbon Literacy. A further 35 per cent of Electricity North West colleagues are expected to receive the specialist training, which has also been delivered to colleagues in its non-regulated side of the business, Electricity North West Construction and Maintenance, who are joint sponsors of the awards ceremony and will also achieve a Silver CLO accreditation this year.
With a generous donation to The Carbon Literacy Project, Electricity North West Limited also became an official Silver Partner under our Partner Scheme. The Partner Scheme is a tiered approach to our fundraising activities, enabling organisations to provide The Carbon Literacy Project with crucial financial backing that helps us to expand our reach and impact, and to deliver Carbon Literacy training on a much larger scale, all while maintaining our rigorous quality control.
ENWL's intention is to reduce its own carbon footprint and share ideas, experiences and learning with stakeholders and customers to inspire them to take action in their homes, communities and businesses.
Rachael Parr, Electricity North West's People and Corporate Services Director, added: "We are delighted to be sponsoring this year's Carbon Literate Organisation Awards and are looking forward to celebrating the achievements and successes of not only Electricity North West Construction and Maintenance but other businesses who are also passionate about investing in their own carbon journeys.
"Since becoming the world's first Carbon Literate power network operator in 2019, Electricity North West has continued to demonstrate increased commitment to acting on climate change, supporting our Carbon Literate colleagues to take action and share knowledge and best practice around Carbon Literacy within the sector and region.
"As we embark on our largest ever investment in the region's network, more than £2 billion from now to 2028, we're helping to deliver net zero as more people take up electric vehicles and heating, moving away from fossil fuels.
"We are proud to be able to educate and share our learning and experience with our customers and stakeholders to help them on their own carbon reduction journey and are honoured to be able to sponsor the awards ceremony, where we can all come together and act for a greener future."
Phil Korbel, Co-founder and Director of Advocacy at The Carbon Literacy Project, commented:
"It's both generous and highly appropriate for Electricity North West to be sponsoring this year's record-breaking event. It's not just that they were the first company in their sector to take up Carbon Literacy training, it was how well it aligned with their mission to decarbonise the North West. They have used their partnership with us to build the capacity of their workforce to put their best foot forward and apply their skills to the climate challenge. They have also been generous in their time with other employers in the sector who wanted to know more about Carbon Literacy and now they are enabling us to celebrate the Project's successes with this major event."
The 2023 Carbon Literate Organisation Awards will take place on 15th June at Contact Theatre in Manchester. The event will bring together sustainability leaders, experts, and representatives from organisations across various sectors to celebrate achievements, share best practice, and inspire further action in the fight against climate change.
Find further information about Electricity North West's decarbonisation strategy and Carbon Literacy journey, and details on Electricity North West Construction and Maintenance here.
To find out more about how your organisation could become a CLO, please visit our website, and/or contact us for more information.