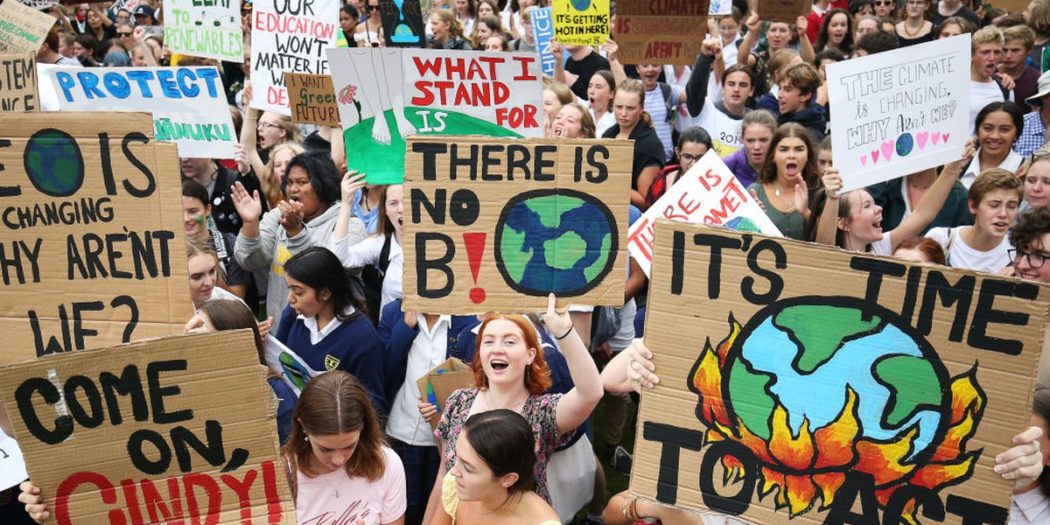 On Friday 20th September, millions of people around the world will be taking part in the Global Climate Strike to protest climate injustice and the lack of urgency shown by world governments in tackling the climate crisis. The Carbon Literacy Project will be at the Manchester protest and it's easy to get involved! Many organisations are supporting the strike in different ways, here are a few examples of what some of our partner organisations and other organisations in Greater Manchester are doing to show how you can get involved:
Keep Scotland Beautiful is supporting the strike and has declared a Climate Emergency because they feel a moral duty to take climate change action. They are providing paid leave to employees whilst they are striking and are initiating a range of activities in their offices. So, if you are unable to leave your office, you've now got no excuse!
Patagonia is demanding urgent and decisive climate change action and is shutting all of its 107 stores, as well as its offices, worldwide to support the Global Climate Strike.
Salford City Council is actively encouraging staff to take part in a lunchtime demonstration on the Civic Centre Lawns and permitting employees to take part in the afternoon protests. They recognise that they are part of a wider community that has a shared responsibility to work together and encourage their partner organisations and businesses to take action.
The University of Manchester is hosting special events this Friday. Professor Kevin Anderson, the chair of energy and climate change at the Tyndall Centre, will be holding talks at 12 pm and 1 pm to share the scientific evidence behind climate change and how it will impact you. This event is being held in the Simon Lecture Theatre C and is on a first-come-first-serve basis. The talks will also be live-streamed.
Manchester Art Gallery is offering Studio 1 as a place to gather and organise for those protesting on Friday.
The Co-operative Bank and Unite are supporting the Global Climate Strike and have invited their workers to take part.
Still unsure what you can do to support the Global Climate Strike? Take a look at our blog for ideas. You can also find what events are happening near you with this helpful map.
Are you taking part in the Climate Strike on Friday? Let the world know about it! Tackling climate change won't happen without starting conversations and inspiring others by communicating what you are doing:
You can tweet #ClimateStrike!
And you can let us know about what you're doing! We are looking to add to this blog as we hear from you, so please get in touch with how you're supporting the strikes so we can share your plans!