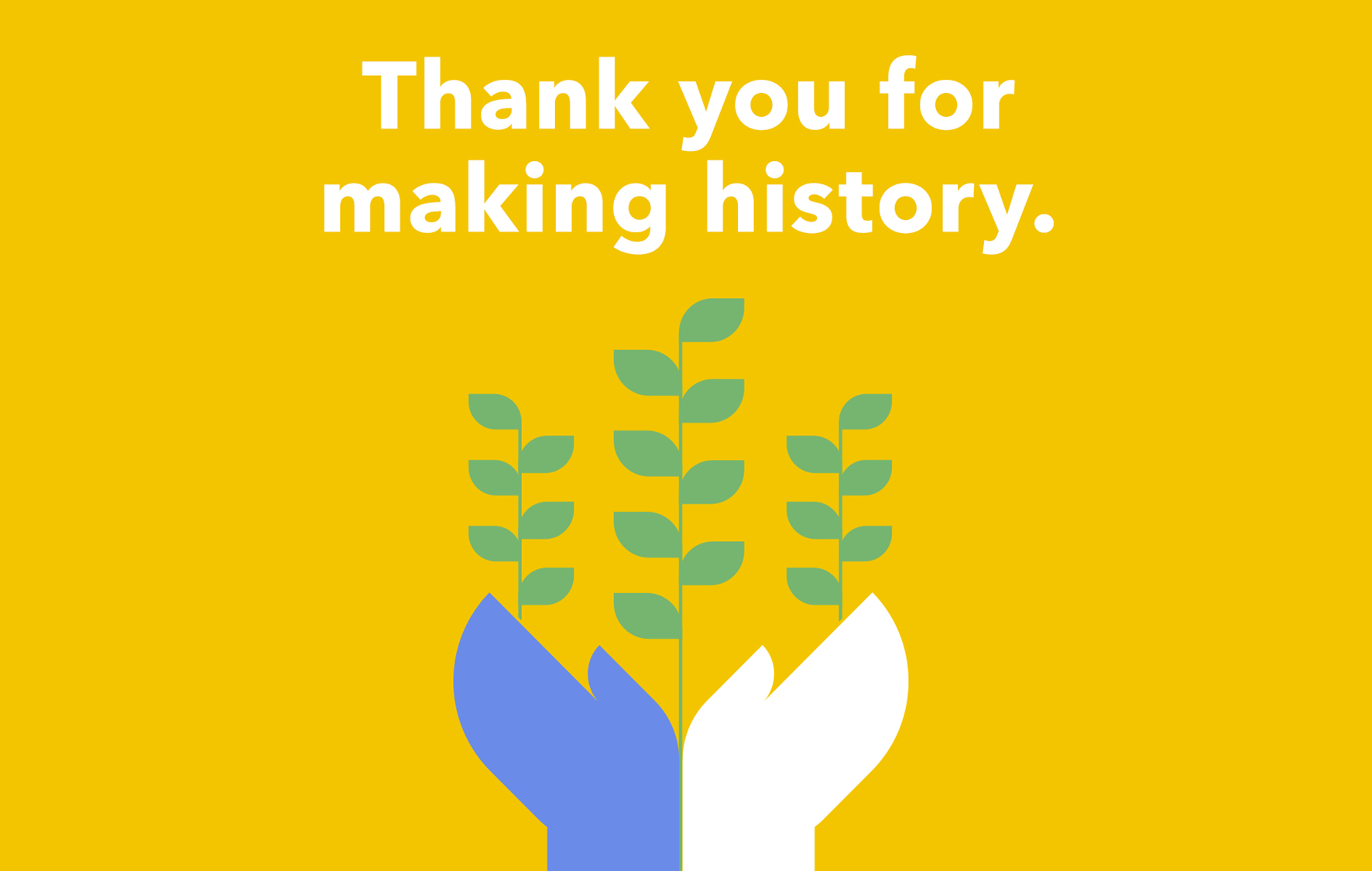 Patagonia Action Works was launched this year with the aim of connecting Patagonia's community with the NGO's they support. This year, as part of Patagonia's continued support to environmental NGO's, they launched the Gift of Giving campaign through the platform.
"We launched Patagonia Action Works with [the] hope that it will harness the energy in our community and maximize your organization's efforts to save our home planet. Today, we are thrilled by the response of our communities and their extraordinary generosity."
– Maike Schulte-Rentrop, Patagonia Action Works Lead EMEA
When you donated, Patagonia matched it. Thank you for contributing to a movement that has raised more than $20,000,000 for grassroots environmental groups.
"The enthusiasm of our community to donate in their thousands, in support of environmental protectors, is something we never anticipated. In Europe, this means we can more than double the money that we will be giving to grassroots NGOs in 2020. To face the crisis ahead we will need vigorous collective action – something that this campaign has demonstrated in spades."
– Mihela Hladin Wolfe, Director of Environmental Initiatives, Europe, at Patagonia
Together, you raised €11204.04 in donations for The Carbon Literacy Trust during the Gift of Giving campaign that started on the 29th of November. Patagonia will match this amount, meaning a total of €22408.08 will be donated to progress the work of The Carbon Literacy Project as we head into 2020.
"At the end of a whirlwind year on the climate agenda, Patagonia's donation-match has been a huge boost to The Carbon Literacy Project, and all the NGOs Patagonia supports. Thanks to this additional funding, we'll now be able to reach hundreds of more businesses and thousands of more individuals. With the extra capacity it has given us, we can now help them gain access to relevant climate change knowledge and skills even sooner, to directly initiate their action against the climate crisis, at work and home, even faster."
– Dave Coleman, Managing Director at The Carbon Literacy Project
As of yet we don't know where all the donations have come from, so we'd like to offer a massive thank you from The Carbon Literacy Project to everyone who did, and if you'd like to let us know you donated, we will personally extend that thank you to you.
Though the donation-match period has ended, you can continue to donate to The Carbon Literacy Trust via Patagonia Action Works.