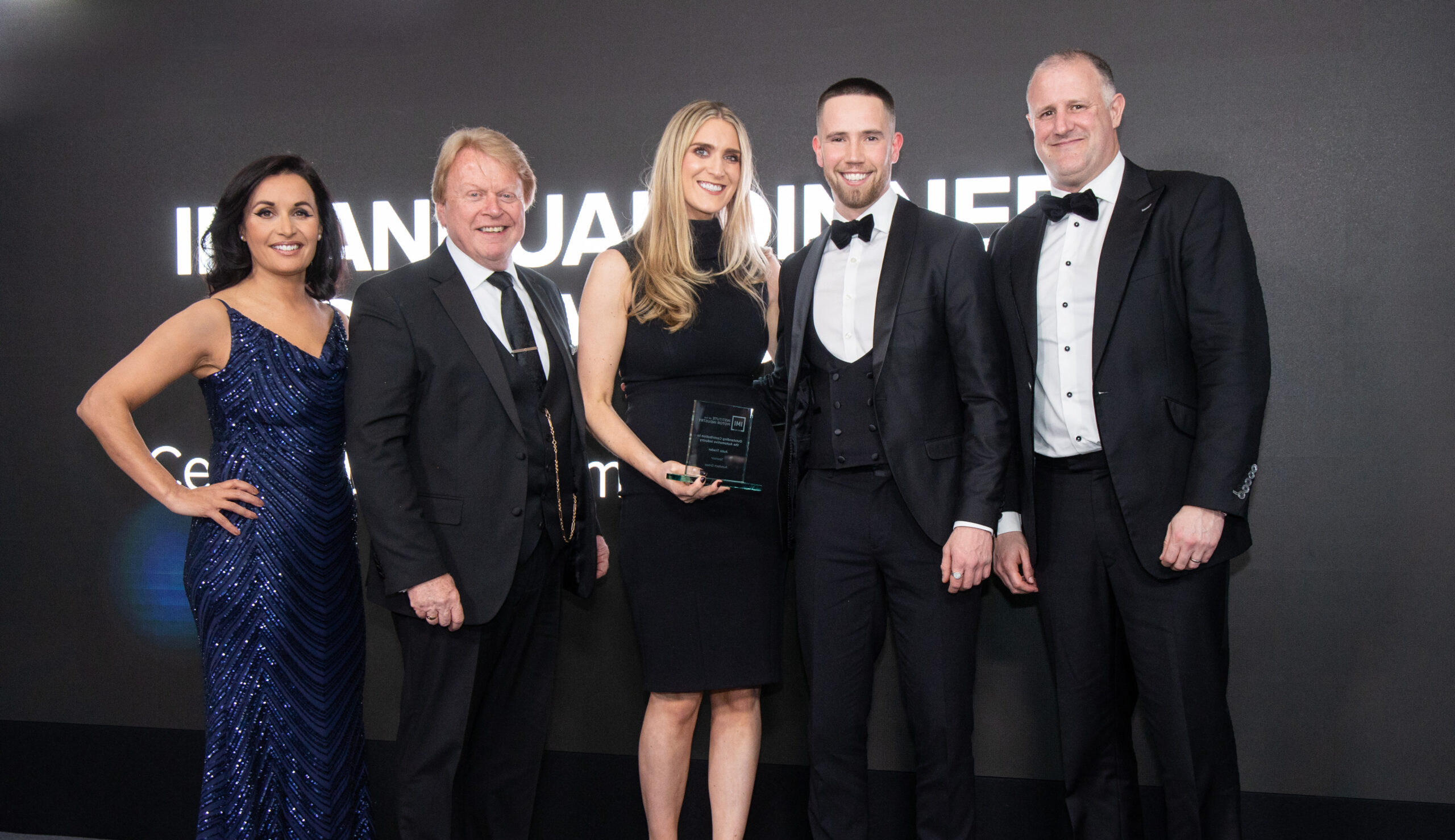 Auto Trader received a hat-trick of awards in March this year, first being awarded as a Carbon Literacy Training Organisation, then achieving Platinum Carbon Literate Organisation status, and topping it off with an award for 'Outstanding Contribution to the Automotive Industry' from the Institute of the Motor Industry.
The icing on the cake of this showstopper month came with the announcement that the Automotive Toolkit, funded and supported by Auto Trader, had trained 1,000 people to become Carbon Literate. Auto Trader has set a remarkable precedent. Who will be next?
The beginning of the 'Carbon Literacy' road
Auto Trader's journey with Carbon Literacy began in 2019. A number of its employees were invited to join a Carbon Literacy training course at HOME, one of our long-standing partners whose office is conveniently located less than 100 metres from Auto Trader's head office. It's fair to say that the trainers at HOME left the Auto Trader group completely motivated and inspired. So much so that Auto Trader decided to create its own Carbon Literacy course. Little did the Auto Trader team know (or maybe they did), this was the start of something BIG, not only for them, but for the entire automotive industry.
With an accredited course in its back pocket, Auto Trader promptly began training their workforce. The training was entirely voluntary, but the interest was overwhelming. In February 2020, they simultaneously achieved both Bronze and Silver Carbon Literate Organisation (CLO) accreditation. This was all achieved with only a handful of trainers valiantly running courses at a remarkable rate. As more learners experienced the course, some left wanting more.
Acceleration of Carbon Literacy
This led to the development of the sustainability network, an Employee Network which is now one of the largest in the 1,200-employee business. The network led by David Williams, Jen Wilson and Sien Figoureux is a group of environmentally aware colleagues who have achieved elevating sustainability as a key strategic priority for the business. A number of these passionate bunch continued their involvement with Carbon Literacy in a more hands-on capacity, and facilitate the training sessions with their lead facilitator, Heather Leonard, from the People team.
As Auto Trader strived to reach its Gold CLO accreditation, it began to reflect on its journey and the impact of Carbon Literacy on its company culture. It was recognised that this low-carbon cultural shift could benefit the whole automotive industry. And so began the development of the Automotive Toolkit.
Driving change in the sector
Whilst providing funding to The Carbon Literacy Project to work on the creation of the Toolkit, Auto Trader used its network of contacts to gather other like-minded and committed organisations which could collaborate on the content. This group comprised the likes of Nissan, Lookers, Marshall, Synetiq, Sinclair Group, and Mobilize Financial Services. With the expert input of these organisations and the continuous support of Auto Trader, the Toolkit was ready to be launched in time for COP26 in November 2021. Joining The Carbon Literacy Project in Manchester to test the materials, the collaborating group participated in a full day of Carbon Literacy training specifically designed for the automotive industry. The course was a resounding success, with members of the group stating how empowered they felt to make low-carbon changes across their organisations.
At this point, Auto Trader could have considered its work done. The team had created an invaluable tool which we at The Project could disseminate to the automotive industry. But they were far from done. With its squad of facilitators, Auto Trader began organising training sessions which were open to anyone from the industry to attend free of charge. Each month, Auto Trader delivered the Automotive Toolkit course either online or in-person to a vast variety of individuals from the sector. These sessions to date have been responsible for training almost 300 people from over 100 organisations.
Off the back of the training, organisations recognised the value of educating their workforce on climate change. Using the Toolkit, which comprises a full slide deck accompanied by a detailed trainer guide, individuals have begun delivering Carbon Literacy within their own organisations. These individuals, in general, are not qualified trainers, nor are they climate experts. Much like the growing group of facilitators at Auto Trader, they are simply people who are motivated drive a positive change in the industry.
Organisations such as Lookers, Copart, Mobilize, Nissan, and Zenith are now using the Automotive Toolkit to deliver Carbon Literacy training to their workforce. The Automotive Toolkit has now trained over 1,000 individuals to become Carbon Literate. Every one of these has pledged to reduce emissions within their organisation.
Going for Gold!
Throughout all of this, Carbon Literacy training was still sweeping through Auto Trader internally. With over 50% of its staff trained, the business was awarded its Gold CLO accreditation in March 2022. Embedding Carbon Literacy training into its onboarding process, they gave new starters the vital foundation of knowledge necessary to integrate into Auto Trader's sustainable company ethos. With unwaning passion, they have now trained 80% of their entire workforce, achieving the highest level of Carbon Literate Organisation – Platinum.
Deserved Recognition
This level of contribution to The Carbon Literacy Project has not gone unnoticed. Our partnership over the years has enabled us to expand into new sectors and set an incredible precedent to all organisations. Due to this, and the extraordinary amount of training they have delivered to the sector, we invited them to apply for Carbon Literacy Training Organisation status at the beginning of 2023. This prestigious award can only be attained by invitation following exceptional contributions to The Project. We proudly announced Auto Trader had become our seventh Carbon Literate Training Organisation in March this year.
Unsurprisingly, the work of Auto Trader has also created ripples across the automotive industry. In March 2023, at The IMI (Institute of the Motor Industry) Annual Dinner, Auto Trader were awarded with providing an 'Outstanding Contribution to the Motor Industry'.
The IMI commented, "Working with the Carbon Literacy Trust, Auto Trader introduced the first-of-its-kind Carbon Literacy Toolkit. This has already helped automotive businesses reduce their carbon footprint. With the environmental impact of our industry being one of our biggest challenges right now, this is a great project set to do a lot of good."
Not the end of the road…
These incredible achievements are a testament to Auto Trader's unrelenting passion to demonstrate that the automotive industry can be transformed into a low-carbon and sustainable sector. This example, set in an industry renowned for being the most polluting in the UK, shows that with desire and determination, we can deliver tangible progress towards a low-carbon future. Auto Trader's work provides a glimmer of hope and should provide you with the motivation to begin transforming your sector.
In recent years, other organisations and projects delivering Carbon Literacy have won awards, with many awarding bodies specifically mentioning their work around Carbon Literacy. These include: