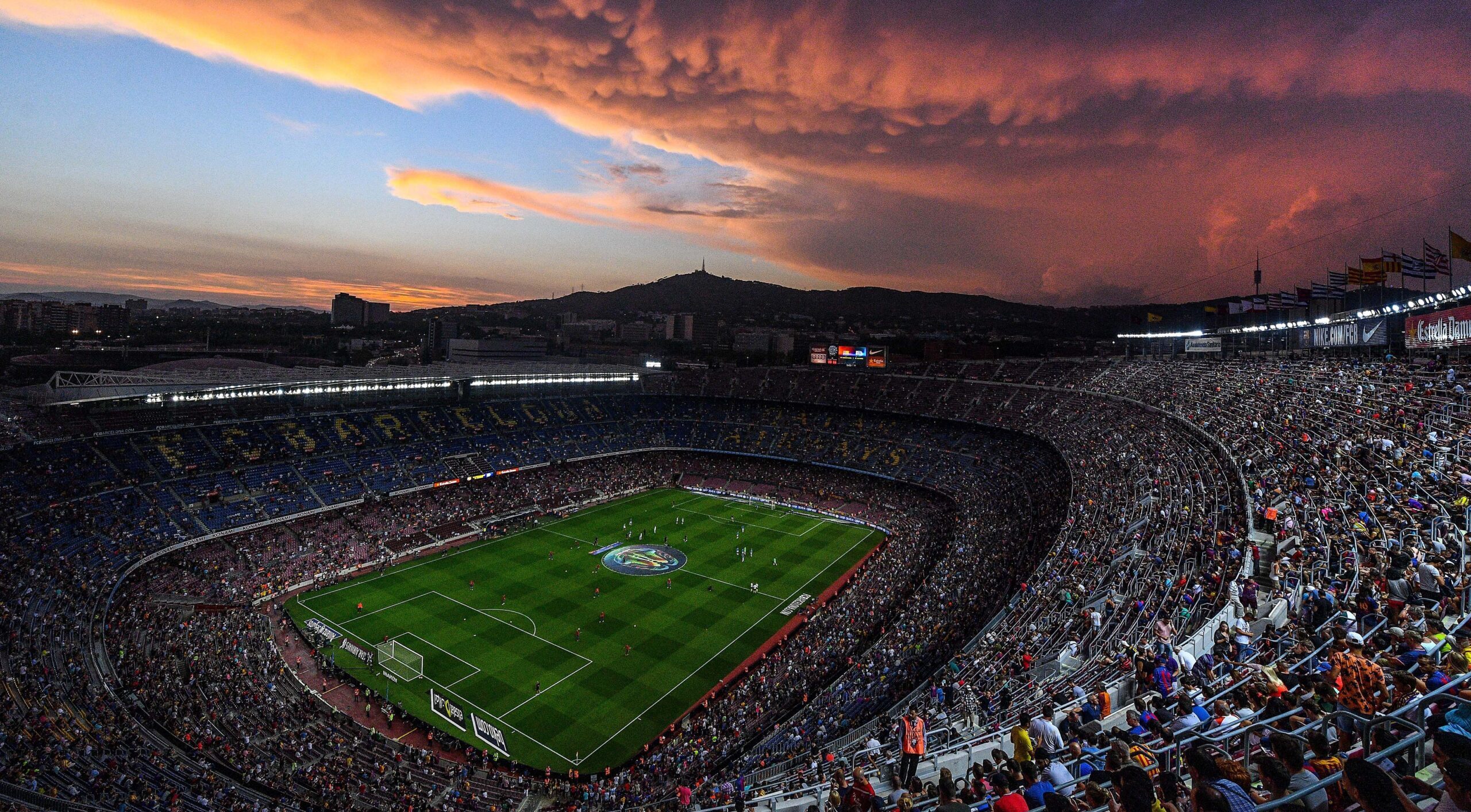 2022 was a fantastic year for sports. Sports fans worldwide celebrated the Winter Olympics in Beijing and the World Cup in Qatar. In the UK, the Lionesses clinched the Women's Euros title, and Birmingham hosted the 22nd Commonwealth Games, leaving a lasting legacy.
One legacy of the Birmingham Commonwealth Games is the Sports Kit, a new Carbon Literacy Toolkit for the sector developed alongside the Games Organising Committee, which will launch in Spring 2023. The Sports Kit can be used by any sports club, venue, or organisation to deliver Carbon Literacy, empowering staff and players and supporting climate action in the sector.
The carbon footprint of sport
Sports are undoubtedly a vital part of life for many people, providing a source of fun and connection, and supporting healthy living. At the same time, the sector also has a significant carbon footprint. Encompassing everything from international tournaments and large teams to grassroots clubs and personal sports activities, the sector creates emissions in various ways.
At the international scale, for example, a government report for the 2010 FIFA World Cup estimated that the tournament generated 2.7 million tCO2e (tonnes of CO2-equivalent), with 67% of the footprint consisting of international travel. To put that into perspective, that's the same as the yearly footprint of Malta, a country of 400,000 people.
Looking at a much smaller scale, a study in Germany calculated the carbon footprint of adults participating in sports and found an average yearly footprint of 844kg CO2e per person. The outcome revealed that travel to weekly practice was the largest emitting area, while in local sports clubs and facilities, energy for heating and lighting makes up a significant proportion of the emissions.
Noting the sector's impact, many sports organisations and governing bodies have made net-zero targets, with 270+ signatories of the UNFCCC Sports for Climate Action (SfCA) and the 'Race to Zero'. Some progress has been made, but further actions are needed at all levels to reach these ambitious targets. The Carbon Literacy Sports Kit will help to progress climate action within the sector, providing knowledge and awareness to learners working or participating in sports at all levels.
Climate action at the grassroots level…
At the grassroots level, many local clubs in the UK and Ireland are taking steps to reduce their emissions. Notably, community involvement is ingrained at the grassroots level, so clubs can influence their members and local communities to become more sustainable.
Forrest Green Rovers in Gloucestershire is the world's first vegan football team, competing in the EFL League One. Their sustainability credentials go far beyond their footballers' vegan diets, having been recognised by FIFA as the world's greenest football club through a solar-powered stadium, a zero-emissions coach for match day travel, and a green strip made from waste coffee beans and recycled plastic.
The Green Blue is a sustainability challenge for university sailing clubs hosted by sailing's governing body, RYA. Each participating club will appoint a Sustainability Officer to help the club achieve bronze, silver, and gold awards. Some actions required to achieve these awards include undertaking environmental assessments of the clubhouse, extending equipment life, and running environmental awareness campaigns.
In Ireland, the GAA (Gaelic Athletic Association) have supported their community clubs with the Green Club GAA initiative. Success stories include Clan Na Gaels, who replaced their halogen floodlights with LEDs using community donations, and Kilmacud Crokes, who created a cycle scheme for player and fan travel. The advice from all these grassroots clubs is to build partnerships to gain funding and to get the whole community involved.
On a global level…
Global sports events are shown to produce large transport-based emissions, and international sports retailers also face the challenge of reducing their footprint. However, reaching net zero is possible, and there are some examples of organisations leading the way in decarbonisation.
For example, sports retail giant Adidas have a long-standing partnership with Parley for the Oceans making trainers and clothing from ocean plastics. Their collaboration with Allbirds, a company applauded for its eco-friendly approach to designing and manufacturing, also stole headlines this year with the release of a 2.94kg CO2e running shoe. (As a comparison, an MIT study found that creating a typical running shoe generates 13.6kg CO2e).
An even better option than using sustainable materials in sports equipment is to extend product life and improve circular practices. Sports retail giant Decathlon launched the Second Life Scheme in 2021, selling refurbishments of their products. The scheme saved 40,000 kgs of CO2 in the first year alone.
While F1 is committed to net-zero targets by 2030, Formula E and Extreme E are two branches of motorsports in the driving seat in sustainability. The Formula E World Championship became the first global motorsport to be certified net zero and has advanced electrification technologies in modern-day cars. Born out of concern for the climate crisis, Extreme E is a motorsport achieving a tiny footprint compared to F1. In a similar action-led approach to Carbon Literacy, 250,000 fans of Extreme E have made a pledge to reduce their carbon footprint, which corresponds to a 115 million kg CO2e saving.
Clubs, events, and retailers at all scales have shown that the sports sector can take action to reduce carbon emissions, but there is still a long way to go.
The sport sector's platform
Sport provides an incredible platform for promoting behaviour change and has a long history of activism. Athletes have used their voices to stand for climate activism. A shining example is British world record sailor Ellen McArthur who in 2009 founded the hugely successful Ellen McArthur Foundation focusing on implementing the circular economy.
Whether grassroots or global, clubs and organisations can use their platform to inform and inspire sports fans by displaying best practise, supporting sustainable participation, and speaking loudly about climate change. The upcoming Carbon Literacy Sports Kit will support the sports sector to do just that. This flexible and adaptable Toolkit for certified Carbon Literacy training within sports clubs, venues, manufacturers, and governing bodies will launch in Spring 2023. For more information, email sport@carbonliteracy.com.