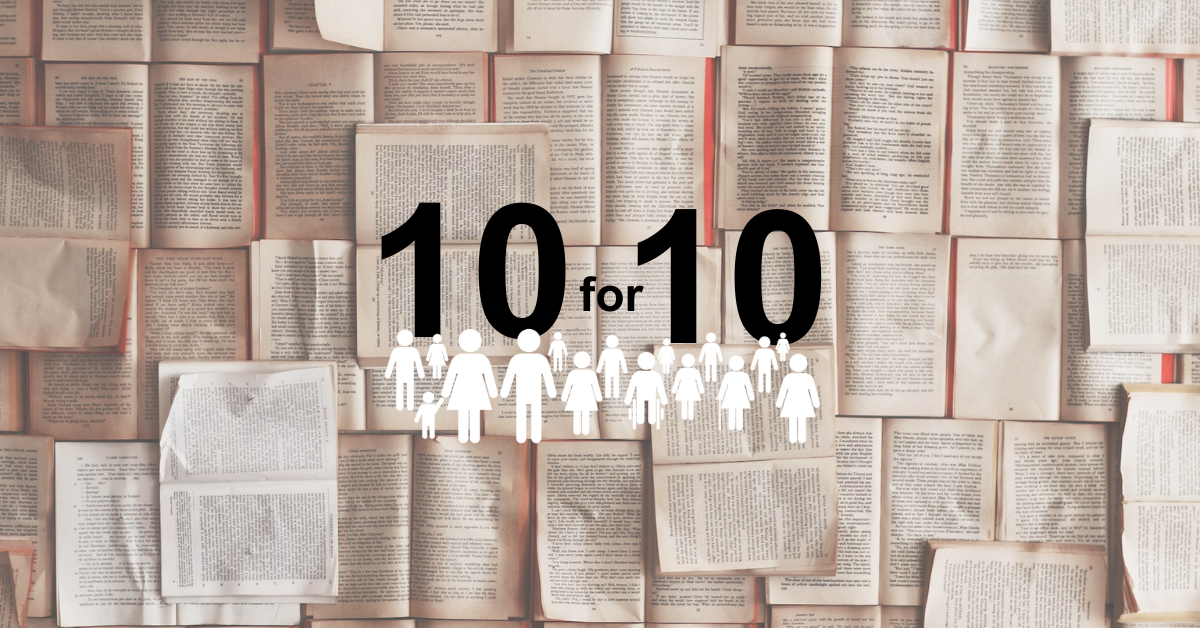 It's been an exciting 10th Anniversary Year for The Carbon Literacy Project. We marked it throughout by sharing ten stories for the ten years of Carbon Literacy; one story for each year, once per month, in the ten months leading up to the official anniversary date in October.
Having celebrated our 10th Anniversary on the 1st of November and as we approach the end of this landmark year, we're sharing a wrap-up of the pivotal points, people and partners from the past ten years of Carbon Literacy.
Story #1: 2012
The Carbon Literacy Project was officially launched on 30th October 2012 with an event at Manchester Arndale. Here, the first-ever Carbon Literacy certificates were awarded to the first 50 people who had undertaken Carbon Literacy training throughout 2012. Among them was Alan Dempsey, who reflected on how his Carbon Literacy influenced him to pursue a career path with the highest prospect of large-scale carbon saving.
Read the full story here.
Story #2: 2013
Manchester Metropolitan University (Man Met) were a key player right from the launch of The Carbon Literacy Project. However, in 2013, some important additions to the Department of Natural Sciences solidified their defining role in the delivery of Carbon Literacy. They would go on to pioneer the award-winning peer-to-peer Carbon Literacy for Students (CL4Ss) model and produce the first Universities Toolkit course, collecting a full sweep of Carbon Literacy credentials along the way.
Read the full story here.
Story #3: 2014
2014 saw the formation of the Carbon Literacy for Registered Providers (CL4RPs) consortium. This collaborative approach to designing and delivering Carbon Literacy training created a cohort of Carbon Literate people in the social housing sector that became catalytic in their own organisations, and then in other organisations and sectors. Nowhere was this more true than at Great Places Housing Group. The CL4RPs initiative also provided proof of concept that this approach could work elsewhere.
Read the full story here.
Story #4: 2015
Having been selected from a global field to be part of the prestigious Transformative Actions Program (TAP) at COP21, 2015 was the year Carbon Literacy gained global recognition as one of the top 100 responses the world has in order to tackle climate change. COP21 also provided an opportunity to scale-up, and led to our now strong partnership with Cynnal Cymru – Sustain Wales, which has since become a champion for Carbon Literacy all across Wales.
Read the full story here.
Story #5: 2016
In 2016, HOME embarked on a journey to become the world's first Carbon Literate arts and culture venue. From developing the first cultural sector Carbon Literacy course and committing to build a 100% Carbon Literate staff team, to delivering Carbon Literacy to cultural leads across Europe and becoming a Carbon Literacy Training Organisation, HOME certainly paved the way to a more Carbon Literate Arts and Culture Sector.
Read the full story here.
Story #6: 2017
2017 was the year an exciting partnership took root with 1% For The Planet, a global movement on an important mission to accelerate environmental giving. The Carbon Literacy Trust became a proud recipient of Patagonia's Environmental Grants the year prior. With the two sharing the same founder and mission, becoming an environmental partner with 1% for the Planet became the next natural step.
Read the full story here.
Story #7: 2018
In 2018, Castlefield became the world's first Carbon Literate financial advisor. Already widely recognised for their expertise in responsible and sustainable investment, Carbon Literacy enabled the team to engage more readily with their sustainable business model and share their knowledge with clients. After Covid, Carbon Literacy remained key in converting lockdown-induced carbon-cutting actions into continued features of Castlefield's everyday functioning.
Read the full story here.
Story #8: 2019
A watershed year for Carbon Literacy, 2019 saw the formation of a new idea and partnership with the Department for Business, Energy and Industrial Strategy (BEIS) which would go on to transform the scale of Carbon Literacy delivery and adoption throughout the UK public sector. The creation of generic but tailorable off-the-shelf Toolkit courses revolutionised the roll-out of Carbon Literacy.
Read the full story here.
Story #9: 2020
In 2019, Carbon Literacy became key to plans to create a net-zero carbon Cumbria by 2037. When establishing the Zero Carbon Cumbria (ZCC) Partnership, Cumbria Action for Sustainability (CAfS) incorporated Carbon Literacy training as a necessary tool in generating the necessary understanding, changes and actions needed to enable Cumbria to reach its 2037 net zero ambition.
Read the full story here.
Story #10: 2021
COP26 in 2021 provided an unparalleled opportunity to amplify Carbon Literacy and the critical role it plays in accelerating action necessary to tackle climate change. Through the Carbon Literacy Action Day, Sector Focus Days and attending COP26 in Glasgow, we illustrated the collective breadth, vision and application of Carbon Literacy by doing what we do – educating people to be Carbon Literate in as many different settings as possible and showcasing the impact and effectiveness this has in creating a low-carbon culture for all.
Read the full story here.
10 for 10 Accelerator
Throughout 2022, we've also been running our 10 for 10 Accelerator – the largest-scale fundraising campaign we've ever attempted – to commemorate this landmark year. We know the scale of the solutions climate change requires, so we set an appropriately ambitious target for this campaign. For this reason, we're extremely proud and grateful to have hit even just 20% of this figure.
But if, in the spirit of this festive season, you or your organisation are in a position to provide a last-minute donation – know that it will make a difference. Not just to us – a small charity – but to all of us – a global community – as we build a better, shared future together.
Do bear in mind that any corporate donations made before the end of the year will not only contribute to our final 10 for 10 Accelerator total, but could also qualify your organisation to become one of the first official Carbon Literacy Partners.
Find out more about our new Partner Scheme here.